THANKS FOR LOOKING ME UP I HAVE PASSED MY INTERMEDIATE DEC 09, MY PREVIOUS QRSP CALLSIGN IS M6JAS, WHICH I DO STILL USE.
 I USE A YAESU FT 2000, MFJ 993B INTELLITUNER,  A HEIL MH10 BOOM MIKE, WITH HC5 INSERT, 
YAESU FT 847  WITH YAESU FC 20 AUTO TUNER,YAESU MD100 DESKMIC,
YAESU FT 897, WITH LDG AT 100 PRO AUTOTUNER,
YAESU FT 747 GX,  YAESU FC 700 ANTENNA TUNER,
YAESU FT 857,  WHICH  I USE MOBILE WITH AN ATAS 120A ACTIVE ANTENNA,  WHICH HAS PROVED TO BE IDEAL FOR MOBILE USE WITH YAESU FT 857,
YAESU FT 2800 FOR 2 MTRS IN SHACK ,
ANYTONE AT 5189 4 MTR WITH A SIRO ANTENNA, 
WOUXUN KG UVD1P 2/4MTRS, 
ALSO A COLLECTION OF 2M/70CM HANDHELDS.
******D - STAR******
I JUST GOT INTO D-STAR AFTER MUCH NAGGING FROM A FRIEND CHRIS M6VTX.
D STAR ICOM IC-5100E
D STAR  ICOM  IC-E92D  ICOM  IC-51E  ICOM  IC-31E
THIS IS MY D STAR 2 MTR HOTSPOT.  
THE EQUIPMENT I USE IS AN ICOM IC-E92D,  AN ICOM IC-31E,  ICOM IC-51E,  AND MY NEWEST ONE AN ICOM IC-5100E,  WHICH IS SET UP IN MY SHACK  AND ENJOYING  IT WHEN HF BANDS ARE QUIET.
ANTENNAS
A HYGAIN TH3JR TRI BAND BEAM, FOR 10,15,20 MTRS,
A 2 MTR BEAM,
I ALSO HAVE 2 CAROLINA WINDOMS, FOR MOBILE OPERATION, AND HOME MADE 10 MTR FISHING POLE, FOR 80 - 10 MTRS
I ALSO USE A 3 MTR PRO WHIP DELTA LOOP  FOR PORTABLE OPERATIONS AT LOCAL BEACH. 
I AM CURRENTLY UPDATING LOG BOOK  FROM 2010 TO NOW, YOU MAY GET A MESSAGE FROM ME WOULD YOU BE SO KIND TO ACCEPT/ACKNOWLEDGE/REPLY,  MANY THANKS ...JASON
IF YOU HAVE TAKEN THE TIME TO READ THIS FAR THANKS

 
SEND EQSL/ DIRECT AT ABOVE ADDRESS .......OR VIA BUREAU ....... NO RETURN POSTAGE NEEDED JUST RETURN ADDRESS MANY THANKS .........2E0GYP.
plz add your self to my flag counter below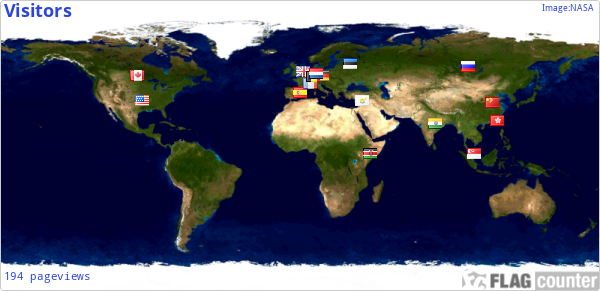 Below a photo of my shack
.
In the two above pics, my home brew 40mtr trapped rotary dipole
thanks for looking up my qrz page 73.....