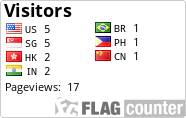 + JESUS IS LORD
Archidioecesis Ciomchimensis(Archdiocese of Chongqing)
St. Joseph Cathedral + Ecclesia Catholica
My NAME: LEO(St. Leo the Great——Leo I)
LEO · Guang · zhi chao
利奥(良)· 广 · 智超


21MHz or 28MHz,SSB and BPSK (PSK31)and JT65-HF
My NAME:GUANG
QSL VIA:
No.1-DIRECT(NOUSDNOIRC) is very OK!Thank you! —THE ONLY
NOT——No.2-BUREAU VIA BA4EG(QRZ.CN QSL FOR WARDSERVICE)
DIRECTFIRSTORBUREAUVIABA4EG(QRZ.CNQSLFORWARDSERVICE)——SUSPENPEP終止、停止通過卡片局!!!
EPC#19553
CQZONE:24
I.T.UZONE:43
QTH:OL39gl (Chung King、Municipality of Chongqing)--
Chongqing CHINA__(BY---BY8G)
eQSL:www.eqsl.cc
QSLViaDirect(mail)
Googletalk:bg8gyr@gmail.combg8gyr@gmail.com (and you CHAT)
Hello ! My friend!
Thank you for the nice QSO!
I will confirm the QSL card 100% *Eqsl.cc 100%*
Welcome Direct QSL cards!
NOT——E-mail:bg8gyr@yahoo.cn (Suspended) 终止
NOT——MSN:bg8gyr@msn.cn (Suspended) 终止
if you have qsl card want to send to china ,i can help you to send this card , you send this card to me,and 4 cards/1USD,8 cards/1IRC!!!
我喜歡您的QSL卡片,歡迎來卡,來卡必回!
卡片直接寄到我家(不需要USD和IRC),或者通过BA4EG卡片管理局(低的资费),只是想获得更多的卡片!
同时我也没有IRC和USD,也没有回邮信封,寄给你的卡片使用普通邮资信封,请见谅!
RIG:ICOM IC—78
ANT:21MHz and 28MHz Inverted V(dipole)
天線是架設在陽臺上的21兆赫茲和28兆赫茲兩個波段參差調諧半波長偶極中間饋電倒V天線。
My QTH is Chongqing of China (ROC中華民國)
;I got my firstpersonalamateurradiolicenceinJune 2010 with my callsign is BG8GYR.
我的地址在中華民國中国重庆;我在2010年获得了第一个业余无线电许可我的呼号是BG8GYR
MynameisGUANG(GolfUniformAlfaNovemberGolf).bornin1989.
我的名字--廣。我的联系方式E-mail:neg-chn@qq.com
24.FEB.2013 via BA4EG BURO to :(通过BA4EG卡片管理局寄出 到 以下国家的卡片管理局)!
1.Croatia克罗地亚:9A8W,9A1A,9A5Y(VIA9A7W),9A6NA,9A5MT=5,
2.Finland芬兰:OH1UM,OH8LXT(psk63),OH8LXT(psk125),OG8X,OH4A(VIA-OH6LI)=5
3.Germany德国:DO2NOB,DO4NW,DF3NA,DL5KCZ,DJ5SQ,DL5HBD.DK2OM,DM5TI,DK5MB,DC3RJ,DF5MA,DL0CS,DL1TPY,DM6DX,DE3MKM(SWL),DK3KN,=16,
4.Hungary匈牙利:HA4XH,HA5KG。HA1ZH=3
5.Italy意大利:IT9AQC,IZ6CLZ,IK5FKB,IN3ZNR,IT9WKU,IK2JYT.IK2YDM,IZ2FOS,IK2SND=9
6.Indonesia印尼:YF1ZOH,YD1OCG,YB3GXS,YC1CDV.=4
7.JAPAN日本:JE2UFF,JA3JFT,JR1AYW,JI1DLW,JM1UTT,JA1LZB,JA3LXJ,JF3KCH,JA6ADA,JH3BYX,JI1CPN,JA2DXB,JH4FVU,JA2JTN..=14
8.Poland波兰:SQ8KEZ,SP3SLO,SP6ECQ。SP8FHM=4
9.Russia俄罗斯:UB9JAT,R2EAA,RZ4FWW,UI4I,UR9YRS,RV9YP,RW9SQ,RN3DD,R3WF,UA4PCA,RA1QCB,RA9UUG,RX3X,R3GMT,UA0FO,RN0SS.=16
10.SouthKorea韩国:HL1BDH,DS3BNU,HL2WA,6K2EJJ.=4
11.Thailand泰国:HS5NMF,HS1JNB,HS0ZJU,HS0ZFF,HS4ESF,E22WIW,HS3ANP.=7
12.Ukraine乌克兰:US8ISY,US5QO,UX1IW,UR3AAZ,UR5EPM,UT0ED,UR3CFC,US5UFF.=8
总计:95张!