About me
I´m licensed since january 1992 and my operator name is Rudi (born 1957).
My station is located in Herne, a city in the Ruhrarea (North Rhine - Westphalia) about 70 kilometers (approx. 44 miles) north of Cologne.
I like contests and DX. My preferred modes are SSB and PSK.
Scroll down to see some pictures from me an my shack.
I´m also interested in astronomy, photography and coffee roasting.
CU soon on HF.
Transceiver
Icom IC-718 / Comtex CT-6000 DX Optima MkII / Kenwood TM-702 E / Baofeng UV-5R / Kenwood TS 700 G
Antennas
10m to 40m - G5RV jr / 10m - Bazooka / 2m+70cm - Groundplane / 10m+12m - DV27s (mobile) / 10m+12m - DV 27L (portable)
Tuner
LDG IT-100 / MFJ - 941E Versa Tuner II
Local Frequencies
144.575 MHz / 438.900 MHz (DB0UR)
QRV via Internet
Sometimes I will be QRV via Echolink. Just leave me a call. I´ll appreciate your contact.
Software
Windows7 / Ham Radio Deluxe v5.24.0.38 / N1MM - Contest Logger
QSL Info
I don´t collect paper qsl cards anymore but I´ll confirm all my QSOs via QRZ.com (except contest QSOs), eQSL and HRDLog.
Every QSO (except contest/mobile/portable - QSOs) will be automatically uploaded to eQSL and HRDLog.
I prefer eQSL for confirmation (save time and trees).
I am not yet a member of bureau.
No Bureau - No Direct
GL es GDX
73 de DG6DCB
---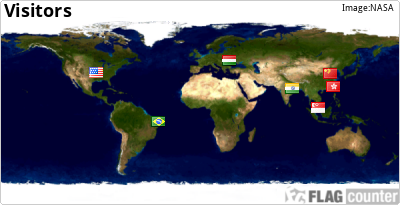 ---
I am a supporter of the DX Code of Conduct:
I will listen, and listen, and then listen again before calling

I will only call if I can copy the DX station properly.

I will not trust the DX cluster and will be sure of the DX station's call sign before calling.

I will not interfere with the DX station nor anyone calling and will never tune up on the DX frequency or in the QSX slot.

I will wait for the DX station to end a contact before I call.

I will always send my full call sign.

I will call and then listen for a reasonable interval. I will not call continuously.

I will not transmit when the DX operator calls another call sign, not mine.

I will not transmit when the DX operator queries a call sign not like mine.

I will not transmit when the DX station requests geographic areas other than mine.

When the DX operator calls me, I will not repeat my call sign unless I think he has copied it incorrectly.

I will be thankful if and when I do make a contact.

I will respect my fellow hams and conduct myself so as to earn their respect.
---
| | | |
| --- | --- | --- |
| EPC # 20165 | 30MDG # 6272 | DMC # 06186 |
---
Some worked awards
---
---
---
| | |
| --- | --- |
| | |
| | |
---
My actual QSL-Cards
| | | |
| --- | --- | --- |
| | eqsl.cc | |
| | | |
| | | |
HRDlog.net
---