Very Important : for qso with DL0EPC not logged  DH3KM in the same time !!!
QSL Info DL0EPC :    Since 14 Mart 2014 , DH3KM is the manager of DL0EPC   Clubstation  of  European Phase Shift Keying Club .  QSL via Bureau DOK F71 and EQSL.Clublog available. direct QSL with 2 GS + SAE ( 1 is not sufficient ) pse no IRC's , sorry
QSL Info  DH3KM  :    for direct QSL  pse no Dollars no IRC's not necessary ! QSL via Bureau DOK F71 and EQSL. Clublog and HRD Log available.
nickname " Karl "
Hallo dr visitor
I started my activity on the radiostation in 1978, Net control in the army in CW and RTTY. Ham Operator since 1997, member of DARC and GDXF . All my contact on Short Wave with my homemade antennas, if you like pse visit my amateurradio website http://www.mydarc.de/dh3km .I work in CW, SSB and Digitalmode. I like to work from my mobilstation, often active from my motorhome. Guest OP: on DQ0KBM special call 100 years wireless service, DA0IMD int.Marconi Day,DL0PJ/LH FED 025, DL0BUT specialevent HT 07 clubstation ,DL0LAU clubstation, DR1050EB special event. I like paper QSL cards. I wish fun on the radio ,gd dx gl, hope to meet you soon.Sked s are welcome.
Special thanks all DX peditions - DX operators and QSL managers for paper QSL via bureau.
Thanks for the greatful eQSL.cc service by OM Dave N5UP.
The exchange of qsl card is the final courtesy of qso.
Large Visitor Globe
Very nice graphic design of awards by European Phase Shift Keying Club. Quite beautiful ! mny tnx
I enjoy the free membership in following Digimode Clubs. It s realy fun and the awards
are very nice. Many thanks for this service , it s a realy motivation to be a HAM.
My contacts around the world made with my homemade antennas
e qsl cc AG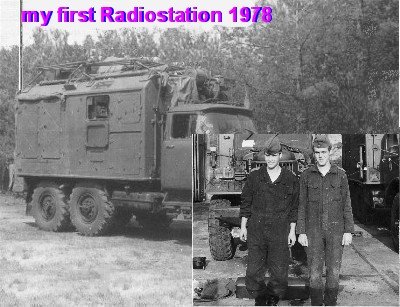 certifications


here a small collection of the awards by EPC
awards by 30 MDG
award by NDG
Write ur Callsign in the ( Search ) window and see how many E-QSL waiting for you.