Hello! Im Frank from Tenerife Island. I have A class license since February 15th 2007.
These are my previous personal calls: EB8AHT, EC8DX, and EA8CCB.
I have used other calls: EB8AHT/P - EA8URV - ED8FTB - EF8FTB - EE8FTB - ED8FPC - ED8FPH - ED8FPA - ED8SDC - EG8FAS -EA8BHD/P - EA8MT/P - EA8AZ/P- AO8DMR- ED8AZ & EG8LP.
Please send me the QSL direct or by bureau. For direct QSLs include a SAE and 1 IRC or a SAE and 2 dollars. Not E-QSL accepted.
Member of URVO DX and URE
I hope to meet you again, 73s from EA8AZ Frank.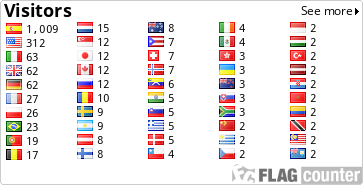 236852 Last modified: 2013-01-29 14:15:37, 1841 bytes
Login Required

Login is required for additional detail.
You must be logged in to file a report on this page
Currently updating logbook display.