REF:57580 SKCC:9648
Salut, je suis né en 1976 et j'ai commencé a faire de la radio en 1989/1990, premiere licence en juin 2006 je découvre la vhf et dire que j'avais peur de m' ennuyer ce n'est pas le cas il y a vraiment de belles choses a faire sur la vhf!!
Avril 2009 je me présente a la classe 2 après 2 mois d'apprentissage intensif, suite au passage de la licence classe 2, je me suis donc lançé dans la realisation et essais de differente antennes hf/vhf/uhf a gain, c'est la partie la plus abordable pour un debutant!
Maintenant j'apprend la telegraphie alors ne soyez pas trop rapide avec moi sur l'air !!
Hi, I was born in 1976 and I started doing radio in 1989/1990, the first license in June 2006 I discovered the vhf and say that I m afraid to annoy this is not the case are really great things to do on vhf!
April 2009 I presented a class 2 after 2 months of intensive learning, following the passage of the Class 2 license, so I embarked on the realization and testing of different antennas hf / vhf / uhf is part most affordable for a beginner!
Now I learned the telegraphy so do not be too quick with me on the air!
QRA station consists:
TRX:IC7400/ or home made on 40m see down!
Antenne hf: Yagi fritzel fb33 a 17m;centerfed 2x28m a 12m du sol
Antenne vhf: 7 elements
Antenne 6m: 3 elements
In portable activities i use often 706mkIIG or FT817

aujourd'hui je me régale, pas un jours sans que je découvre de nouvelles choses dans le monde de la radio!

salutations
I enjoy today, not one day without me discover new things in the world of radio!
greetings
QSL CARD INFO:
-Via Bureau
-Via Eqsl
-Via Direct, no necessary contribution only your qsl card " its a pleasure contact you, it's pleasure send my qsl card" !!!
FOR STATIONS STANDING BY MY QSL CARD: THIS ONE IS SENDING (updated 20/07/13)
Now if you listen me on 40m probably i'm with my home made trx, all informations onhttp://ed73.ref-union.net/ed/index.php?option=com_content&view=article&id=57:trx-savoy&catid=39:trx-savoy&Itemid=55
since the first november2012 exclusive use on 40m!!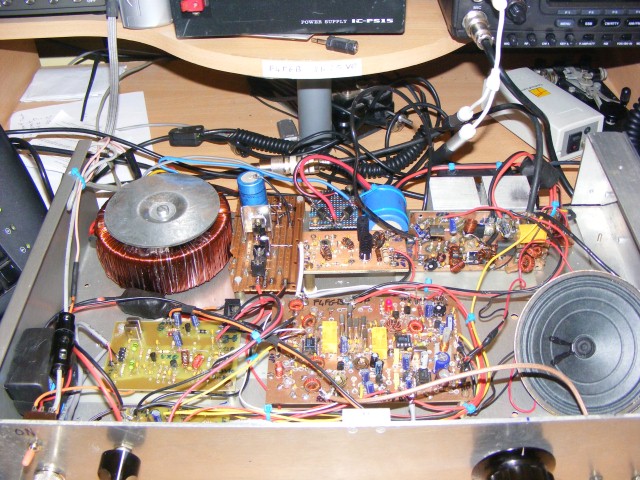 petitestation vhf ft817 hb9cv sota
during sota
31/03/2012
02/06/2012
15/08/2012
DURING ARRL 10M SSB MOXON OM