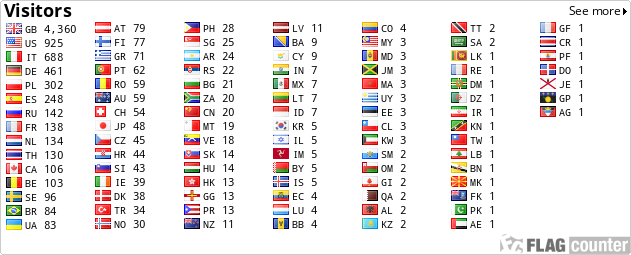 Hi my name is Roy. I have been licenced since 1983.
My previous call sign was G6ZCW. I passed my Morse Code test about a year later, then I waited for G4ZCW to become available.
Ive not used the Morse Key until now March (2013) a bit late to re-fresh,,,,,,i know
I am now active on cw as a beginner. So pls be patient if we qso. :)

Most of my time I have been active on VHF/UHF. Early this year (2012), I decided to use HF (I wish I did it years ago).
I also have a Thai call sign (HS0ZIT) which I use when I visit my friends in Thailand.

4 of my good friends in Thailand are Khun John (HS1CHB), Paul (HS0ZIN), John (HS0ZIQ)and Khun Vipanu Kanjanarat (E29JNE)
I use a Kenwood TS480 HX at the moment.
Kenwood TS480 sat for mobile work
Soon to update HF.
Antenna is a Long wire useing Smart Tuner.
Thanks for looking at my profile. Nice to have had a QSO with you.
Best wishes to you all 73s
Roy
Please note i do not send return postage for QSL Cards.If you request card from me i will send to you.
Just send me an e-mail to say you have received,(or you can just send me a qsl card) Many Thanks.
Please send Direct