Please Log our QSO on LoTW, I am Chasing DXCC and WAS Awards.  TNX
I'm Gabriel Ochoa (Gabo), from Caldas, Antioquia, Colombia. Amateur Radio since 2012, member of Liga de Radioaficionados de Medellín.
HF/50MHz Transceiver ICOM IC-703 (QRP 10 Watts máx).
Lineal Amplifier One-Fifty (80-10M) to IC 703
Multiband Antenna ICOM MN100.
VHF Radio ICOM IC-229H
Communications Receiver ICOM IC-R7100
*PLease send QSL: LoTW, eQSL, Bureau or Direct*
73 & Good DX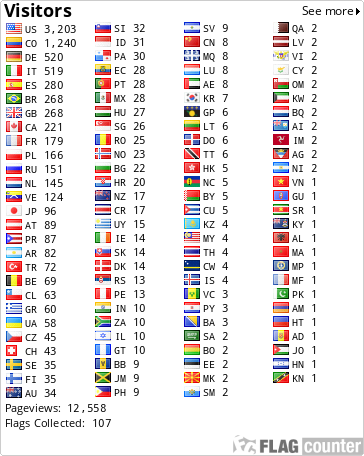 www.hrdlog.net
script tags are not allowed.
script tags are not allowed.