IK7UFX op. Vito  - e.mail: ik7ufx@alice.it 
WWLOC: JN80DV - ITU Zone:28 - CQ ZONE 15  
Grazie per aver visitato la mia pagina su QRZ.COM
Sono Radioamatore dal 1989, attivo ed operativo nelle seguenti bande e modi: HF (dai 1,8 Mhz ai 29 Mhz) -  50 Mhz -  70 Mhz -  VHF -  UHF -  SHF (1,2 Ghz - 2,4 Ghz) - in FM - SSB e modi digitale - SATELLITI (AO51 - AO27 - SO50 - VO52 - FO29 - AO73) - INTERNATIONAL SPACE STATION  (ARISS)  - A.T.V. - METEOR SCATTER - DSTAR - ricezione SDR - DRM.
Predilico le attività in VHF e superiori, E-Sporadico - Tropo - FAI - MS - SAT.
Thank you for visiting my page at QRZ.COM 
Are Amateur Radio since 1989, active and operating in the following bands and modes: HF (from 1.8 MHz to 29 MHz) - 50 MHz - 70 MHz - VHF - UHF - SHF (1.2 GHz - 2.4 GHz) - in FM - SSB and digital modes - SATELLITES (AO51 - AO27 - SO50 - VO52 - FO29 - AO73) - INTERNATIONAL SPACE STATION (ARISS) - ATV - METEOR SCATTER - DSTAR - receiving SDR - DRM. 
Predel activities in VHF and higher, E-Sporadic - Tropo - FAI - MS - ​​SAT.
---
Clicca sull'icona per il link  -  Click on the icon for the link
| | | | | | |
| --- | --- | --- | --- | --- | --- |
| | | |    | | |
---
Echolink IK7UFX-L nodo n.520706 FREQ. out 145.275 Mhz. FM (cover part the region of Apulia, Basilicata, Campania, Molise, Calabria) sysop IK7UFX
---
IK7UFX  - frequenza 433.450 Mhz Uhf
I parametri da inserire sulla propria radio sono
su your inserire: cqcqcq
su rpt1 digitare : ik7ufx_b ( la _ stà per spazio )
su rpt2 digitare : ik7ufx_g
sul campo my inserire : il proprio nominativo

E' BENE RICORDARE CHE PER POTER TRANSITARE SUL HOTSPOT E' NECESSARIO IMPOSTARE SULLA PROPRIA RADIO IL DUP+ O DUP- CHIARAMENTE SENZA OFFSET (CIOE' SENZA USARE LA MODALITA' DUP ) MA DEVE RISULTARE INSERITA SUL QUADRANTE DELLA VOSTRA RADIO


Per quanto ovvio laddove si vuol transitare su altro ripetitore bisogna inserire il nominativo del ripetitore che si vuol connettere con il suo relativo modulo ( b c etc etc )seguito dalla lettera L ( che sta' per linked ) nel campo your.
Esempio pratico se mi voglio connettere al ripetitore ir7ucc digitero' nel campo campo your : ir7uccbl (dove la b significa 70cm cioe' modulo b e la l appunto per linked ).
Se si vuol sconnettere, sempre nel campo your, basta inserire sette spazi vuoti e la u come ottava lettera.
Inoltre il campo your deve essere composto sempre di 8 caratteri.
Qualora un ripetitore dovesse essere composto da 5 caratteri, per linkarlo, si dovranno aggiungere gli spazi.
Esempio pratico: per linkarsi a ir7cj modulo c digitero' nel campo your della radio ir7cj_cl (la _ sta' per spazio ) premere il ptt e si e' linkati dopo che il visore lo avra' confermato.
Dopodiche' rimettere nel campo your cqcqcq e si puo' modulare tranquillamente.
Se si vuol capire su quale ripetitore o gateway e' linkato l'hotspot basta mettere nel campo your sette spazi vuoti e all'ottavo la i.

NB: PER RENDERE ATTIVO QUALSIASI TIPO DI COMANDO ( CONNESSIONE, DISCONNESSIONE, INFORMAZIONE "i" ETC) E'
NECESSARIO PREMERE IL PTT ED ATTENDERE DI VISUALIZZARE SULLA PROPRIA RADIO SE IL COMANDO VOLUTO E' ANDATO A BUON FINE
Allo stato attuale l'hotspot è sempre linkato su XRF055A ( Nazionale ) ma chiunque è liberissimo di indirizzarlo
dove ritiene necessario!! Sono in corso ovviamente degli aggiornamenti.
Sono disponibile per le mie poche ma utili conoscenze a fornire informazioni a chiunque abbia voglia di affacciarsi nel mondo D-Star.
Ricordo a tutti che per poter transitare sui ripetitori Dstar è necessario registrarsi su un qualsiasi Gateway.
---
Log on line di IK7UFX
---
Since 10.07.2011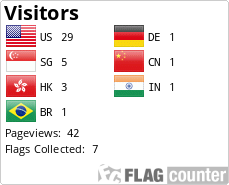 ---
ASSOCIAZIONI
---
---
---
---
---
---