My radio station:
- HF: Yaesu FT-950 + Yaesu SCU-17, Microphone Yaesu MD-100, Icom IC-751, Power Amplifier Sommerkamp SLB300, Icom    Receiver IC-R71E; Windom antenna for 6 - 80 mt.
I am operating in SSB (300W) and digital modes (10/15W), with preference to JT65, JT9 and PSK31.
- VHF/UHF: Kenwood TM-V71; Icom IC-E90; Yaesu FT-290RII+FL2025, Receiver Yaesu FRG-965, Receiver Sommerkamp SRG-8600DX, Receiver AOR 1000, vertical antenna X-200.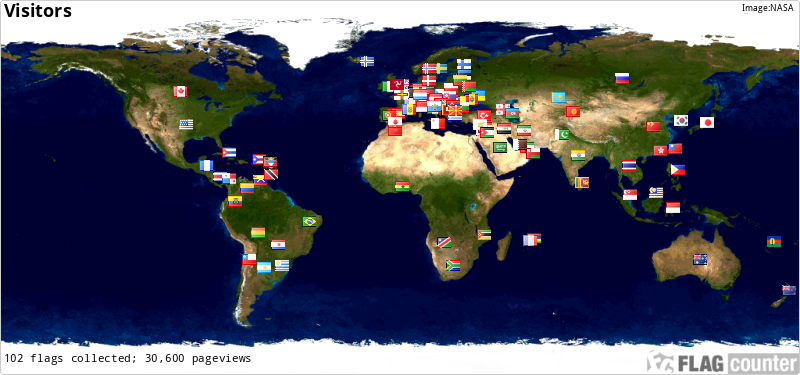 Large Visitor Globe