Hello, My name is Gennaro and live in the town of Torre Del Greco at the foot of Vesuvius in the province of Naples. My passion was founded in 1994 as SWL until 2007 when I had contact with discharges for exercising amateur. I like to work on all bands, but in particular on 20/15/10 and 80 MT. In SSB and PSK31. In fact I love DX.
For QSL via bureau, lotw or direct (returned 100%)
VISIT MY WEBSITE http:/ / WWW.RADIOUSATOSHOP.IT
Frequencies monitor VHF 145.550 UHF430.850 10M. 28.400
My Antennas:Depot 322v2 20/15/10MT. Dipole spin 40/80/160MT. Vertical Solarcon I-MAX2000 for 10 MT. YAGI 3 elements for 6 MT.
Directive Cushcraft 10 elements for VHF, Vertical X-600, X-300 and V2000 Diamond for VHF / UHF
PORTABLE ACTIVATION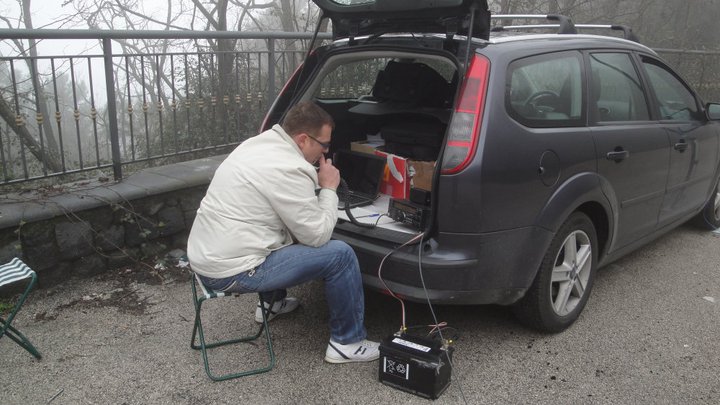 PORTABLE VESUVIO 25-04-2012
Thanks, 73… IZ8LLQ