I have been a Ham Operator since 1994. I have mostly dabbled in 2 meter, 70cm, and Packet. It wasnt until recently I got into 10 meter operations. I am a avid motorcycle rider, and love to ride whenever possible. My second love is pictured below: 1986 Suzuki Intruder VS700 cruiser.                       
*NOTE* I do have mailable QSL cards, and will mail one if requested. However I do prefer EQSL, LOTW or QRZ.com Logbook confirmations. 
My little shack (or corner of the house should I say consists of an Icom IC-707 with the LDG Z-100 Plus Autotuner, (2) ADI AR-146 2 meter mobiles, (1) Icom 3230-H Dual band rig, (1) Radio Shack HTX-10 10 meter rig (thanks to KJ4JEK) on a vertical Starduster ground plane at 30 feet in the air. I am a ARES & RACES Memeber (24-241-H) and have all my equipment to include a simplex telephone autopatch ready to go on a generator at a moments notice.
I enjoy working for the state, and serving the public in anyway that I can. I am currently employed as a Lieutenant of Correctional Officers for the state prison system. I am trained in Multiple ICS (Incident Command Systems) and EOC (Emergency Operations Center) settings and classes. Thanks for taking the time to look at my page and 73's! Happy DX'ing!
While I am at it, I want to give a shout out to my dear friend and silent key Terry "Big Man" Hashman -KB5B (SK July 3, 2011) as for without him and my friends Pat(N5TYN), Kevin(K5KEV), and John(W5JRJ), I would be missing out on the opportunity of being a HAM Operator.
Terry "Big Man" Hashman - KB5B
SK (July 3, 2011)
1986 Suzuki Intruder VS700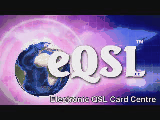 <