KJ6UFY is Military Retired after 29 years of service with the United States Air Force. Amateur radio is simply one hobby on the bucket list which has been accomplished. Other hobbies include wine country touring & riding Harley's with his wife. Although I travel often and for periods of time, Fresno, California USA remains my QTH of record, but for the time being.
Since I'll be moving out of state soon my antenna is limited to a 102' G5RV w/MFJ-941 tuner allowing bands 160 thru 10 meters HF. In addition Winsystem, ECHOLINK, and other popular repeaters & IRLP nodes servicing the 2mtr/70cm bands are enjoyed.
As spring approaches the portable radio & antenna set-up is being prepped. The "Kit" contains an IC-730, a monoband 20 mtr rotatable Dipole antenna and a G5RV Jr. All powered by a 12 battery & Solar panel purchased from Goal Zero. Photos will be posted as we go.
FRESNO, CALIFORNIA WEATHER
Equipment:
Yaesu FT-920

Kenwood TS-440S

Icom IC-703

Yaesu FT-857D for camping, portable or "Bugout"

Magnum 257 10 Meter Mobile

Kenwood 2550a 2 meter

Wouxun dual band "Handy Scratchy"

G5RV (10-80 meter)

Hustler 4BTV 10-15-20 Meter Groundplane

Grundig 750 Shortwave Receiver
1998 Fatboy
Central California is perhaps one of the best places to own and ride a motorcycle. Within 200 miles of Fresno CA, one can enjoy either the beautiful Sierra National forest, wonderous Yosemite National Park, or a short trip to the California coast offering some of the the best beaches in the world.
Married to his Dream-Girl Traci
Throughout my military career I was fortunate enough to have served with the 144th Fighter Interceptor Wing, California Air National Guard which was then designated the 144th Fighter Wing in 1984. The unit performed it's Western Air Defense mission using the "Cadillac of Interceptors" - the F-106 Delta Dart from 1974 to 1984. In 1984, the 144th converted to the F-4D Phantom II as an interim aircraft until either the F-15 or the F-16 replacements could be identified from existing USAF resources.
Below is the progression of the unit's aircraft and paint schemes.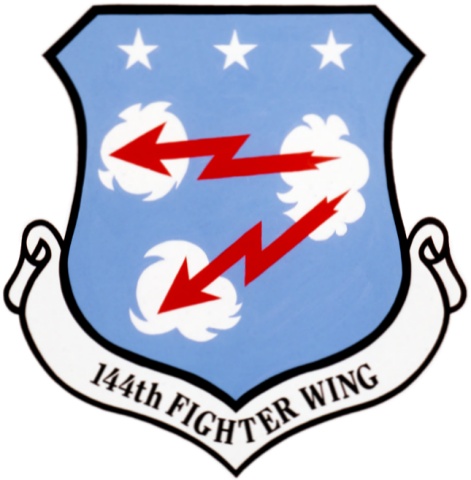 The F-16C Block 32s have reached and exceeded their lifecycle and are now being retired one by one to AMRC in Arizona. The F-15C replacements are being delivered to the 144th from the Montana ANG. No known replacement to the F-15 is available.
And here is the first F-15C delivered. The unit's tail logo will be added once the acceptance inspections are complete.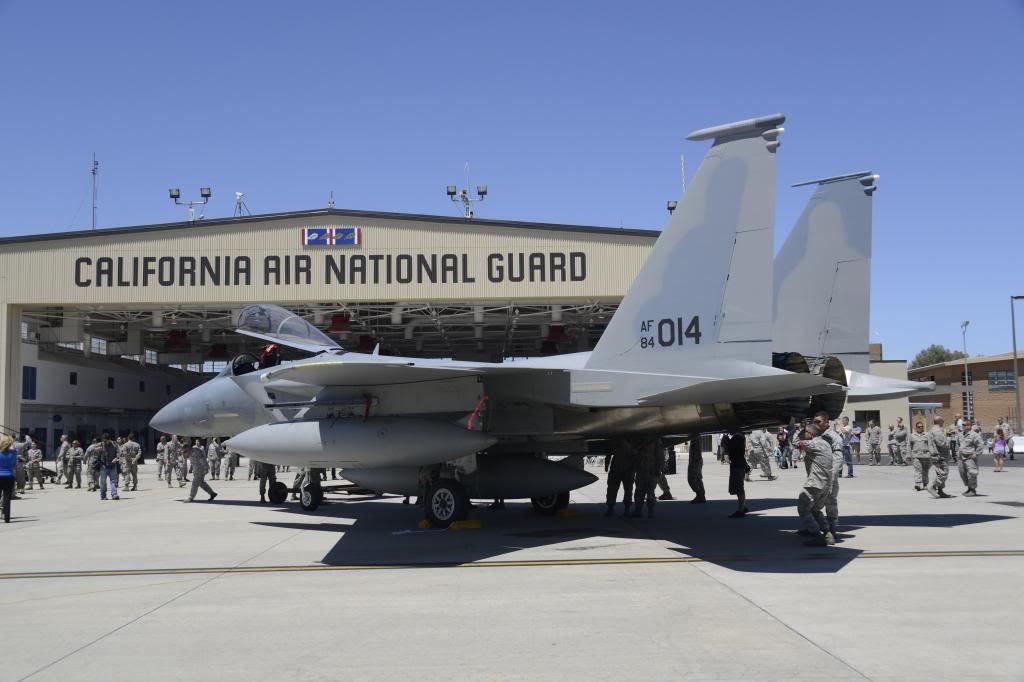 " />