If you are overseas or in the USA and send me your QSL direct it will be returned the very same way usually the very next day! No return postage is necessary.
My station consists of an Elecraft K3 which I assembled from a kit. The microphone is a Heil Proset using the Icom cartdridge. I have a US Tower model TX-455. It is a 55 (17 meters) foot crankup and foldover tower. Atop the tower is a Bencher Skyhawk. The Skyhawk is basically 3 monobanders on a 24 foot boom (7.3 meters). There are 3 full sized elements on 20 meters, 3 on 15 and 4 elements on 10 meters. The amplifer is an Alpha 8410 with a Heathkit SB-1000 I built as a new ham as a backup. For CW I use a Begali Sculpture.
I got interested in short wave radio at about age 12 I bought a Lafayette shotwave receiver and I strung up about 100 feet of copper wire as high up as I could climb the trees in the backyard. The first station I heard was the religous broadcaster, HCJB, which is located high in the Andes mountains of South America. I used to listen to it frequently since it had a weekly DX show called the "DX Party Line" with gave reports on station times and frequencies. The next station I tuned in to was RSA from South Africa. Each new country I picked up was exciting and I'd look them up in an atlas. I was picking up several new countries a day for about the first month but as to be expected new countries became harder and harder to log after I found all the very strong stations beaming to the US. I joined the American Short Wave Listeners Club and I received a montly pamphlet which reported the loggings of members. Technology sure has changed in the last 40 years!
I wanted to become a radio amateur since I was a teenaged SWL but I tried to learn Morse code several times but I never succeeded. Fast forward to around 1988. I had just sold a business I'd owned for the past five years and I had some downtime. Somebody wrote a program for the Commodore 64 called "Morse Tutor" and suddenly CW became a breeze. I went from 0 to 20 wpm and I became an Extra Class ham about six months after I started to learn code and the various written exams. I was interested in working far away countries from the start although my first station was just a simple Icom 720A and a Butternut Vertical. I'm glad I got into the hobby before Morse code was dropped as a requirement because I feel today's amateurs are cheated by not having to learn code.
At the beginning of April until the World Series is finished around the end of October I am much more apt to be watching my favorite baseball team (Boston Red Sox) on TV, or some other baseball game, than fooling with the radio gear and the timing usually works out good as radio conditions normally get much better during my fall and winter months. My mother was actually as big, if not bigger, Red Sox fan as I, and she used to drive me and teammates to games. I'm very glad she got to see her favorite baseball team win a World Series before she passed away.
At heart I'm a DXer with 323 current countries worked plus about another half dozen deleted countries. When the new countries started slowing down at around #300 I started to have ragchew type QSOs and I enjoy them quite a bit now. I've also been doing a lot more CW operating of late and both my speed and accuracy have improved. When I'm looking for a slower pace I can usually be found on 30 meters.
I am a member of the ARRL and Northern California DX Foundation.
Thanks for reading and if you hear me on the air please give me a call!
73,
Chris Scibelli/NU1O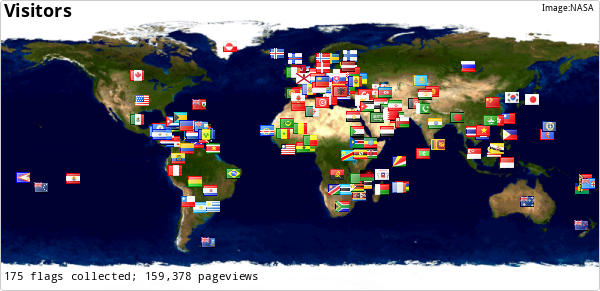 script tags are not allowed.