QSL is ok via Direkt ( Preferred )
Direkt QSL Please send me an E-mail that we would both help and it goes faster and i send it not via Bureau
For Direkt reply, please include a self Adressed envelope 1 Dollar is ok for around the World but no need it and notify me if you need an immediate response
Direkt QSL go´s out in the same Week !
and People i miss lot´s of QSL Card´s,please check on Time your Logg.I should have forgotten some´please inform me about it and i´ll send it to Thank´s guys
---
My

Name is Wolfy

(

Wolfgang

) Born 15.08.1971 Constelation a Lion. Hobby's: the first is the Amateur Radio. I did make also lot of fun with ride the Bike around the Land walking with my Girlfriend and my little sweethard Miryam.Lot of fun we have also at swim, relax in the Sun and allso go Inline Skating. In Winter time we go skiing and tobogansslide and we had great fun with friend QTH Located in Western Austria 600 km west of Vienna, Member of the ADL901 in Bregenz. Club Station is OE9XRV in Bregenz. Locator is JN47VE QTH is Ludesch a small Village at 550m above Sea level near Bludenz. 60 km southernof Lake of Constance (Bodensee) closed to the boarder of Germany (DL) Switzerland (HB9) and the Principality of Liechtenstein (HB0) More info about me and my family on my website i hope you visit my HP and you signe my Guestbook tnx for that
---
If you are ever in Western Austria (Alps) ) stopp for a cup of coffee (beer, the pot is always on!
I'm also a Scout Leader from the Groupe

ST. Martin in Ludesch
MY QTH via Helicopter at 24.02.2012Home sweet Home Helicopter flight at 24.02. 2012
.here a Link to a Video from my QTH with a Helicopter
Infos about Austria: http://en.wikipedia.org / wiki / Austria
Find Your Grid Locator: Gridmapper
QRV on 2m OE9XVI 145,650 MHZ -600 Shift
QRV on 70cm OE9XVJ 438,875 MHZ -7600 Shift
QTH Ludesch
Lat 47.191118 N Lon 9.777237 E
Many thanks again for reading my biography keep enjoying your radio and when next QRV I look forward to a
FB QSO.
73 de OE9WPV op.Wolfy & good DX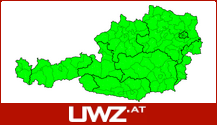 Weather Warning for OE9