" NOW Active as 9A/ON2KP"  holiday style from the isle PAG in Croatia  iota ref  EU-170.
simple setup
Yaesu FT-991  100 wat  Heil HC-6 proset
ant1 10/20/40 hi-end fed  from 1 mtr to 10 mtr top sloping
ant2 halve wave dipool at 5 mtr hi
just about 15 mtr from the water line foto's gets up later this day
hope to meat you on freq active to 22 july
greatings from 9A/ON2KP karel  Simuni  Isle Pag  EU-170
hi dear om
QSl info about OP147MN
31 dec 2015 All recieved qsl direct and via buro for OP147MN allready send out.
we are about halve way of the log to send out the qsl cards all recieved cards are allready send
---
during the month off november 2014 <>2018 we use the special call OP2KP   for the commemoration off the Great war (first world war) this call counth for 30 points of the free award see the home page of UBA  belgium www.uba.be/nl/actueel/flash/uba-14-18-award
were be also Active as 1 off the operators from

OP147MN

remember the radiostation

MN7

what was active in oure location Baarle-Hertog during world-war1 1914-1918
info for direct qsl off

op147mn

look at the qrz page from OP1
47MN how to do please
The best option is via QSL buro.
dear visitor
My name is karel born at January 1963 in the dutch/Belgian enclave's Baarle-Nassau/Hertog.
I'm busy with the radio hobby since 1979 first year on AM with a' president AR-7,
in 1980 we did start with dxing on 11 mtr first rig was a' superstar 360 am/ssb 12 w,
we did make in that year our first home made 3 el beam and many others later on.
In 1998 we found it's our time to go for a' licence, we pass wi
th good result in 2000 my
first call (still have him) PD2BNH love to make DX but even more to make a' nice chap so
for me its not alone 5/9 en 73" there's more to talk over then only signal reports
since May 2012 we living in one off the Belgian enclave's in the place Baarle-Hertog/Nassau
with special thanks for my wife she found this nice piece off property 5350 m2 where its
possible to put up my Towers again so we can put up the beams we want.
special on my property 1850 m2 is Belgian and 3500 m2 dutch(Netherlands)nationality

.
so my garden is divided in 2 peace's off nationality Netherlands/Belgian we can't leave
our garden our the front side to go first over a' other country line
special bands for us are 10 mtr 2 mtr and 6 mtr off course we enjoy also all other bands
hope to found you again on the air for a' nice chap enjoy the picture's of our towers/antenna's
last up date 11-2-2016 in tower 2   
3 el M2 40M3LL                         at 22 mtr (72 foot) hi = 52 mtr asl ( 170 foot)
3 el home made 17 mtr yagi        at 25 mtr (82 foot) hi = 55 mtr asl ( 180 foot)
update in the tower 2   28-12-2015
Tower1   2 x 8 mtr aluminium crankup from bijzen with a 6 mtr 60/50 x 10 mm standpipe top 19 mtr
inverted V for 40/80 mtr at 15 mtr agl = 45 mtr asl
Force 12-C31 XRH 14 el 3 bander 10/15/20 mtr at 16 mtr agl = 46 mtr asl
Home Made 6 el lfa for 6mtr boom 6,8 mtr at 17,5 mtr agl = 47,5 mtr asl
16JXX2 16 el long yagi for 2 mtr at 19 mtr agl =
49 mtr asl
Tower2   3 x 8 mtr aluminium crankup from bijzen with a 6 mtr 60/50 x 10 mm standpipe top 27 mtr
home made 3 el yagi for 17 mtr at 22 mtr agl = 52 mtr asl
pkw rotary dipool for 40 mtr at 24 mtr agl = 54 mtr asl (dipool is changed a'little bit)
both towers on picture get compleet out now at max hight
both towers from front house to the garden they stand both on the belgian side of mij garden
HF 10/15/20 mtr Force-12 C31XR/H
15mtr/49feet agl 45mtr/147 feet asl
the force 12 has active 3el on 20 mtr 4el on 15 mtr 7 el on 10 mtr with full space and no traps
vhf  6 mtr 6el-LFA  home made 7 mtr boom at/ 17,5 mtr agl  = 47,5 mtr asl
vhf  2mtr 16el  yagi 16jxx  9,5 mtr boom  at 19 mtr agl  = 49 mtr asl
the ant system at this moment 6 mtr lost his reflector true 25 black raves found the radial 50 mtr behind the tower back
view from ground to top ant
morning 28-12-2014 lot wet snow result many ice on the elements what gives this view test for the elements hi hi
next mornig 29-12-2014 still lot of ice close up now swr still bad all element get back in normal position
winter view from the back of mij garden in front the new 24 mtr bijzen tower in down position now
view from about 1 km from the back of mij garden taken over the dutch fields (take whith a telelens)
view of the older setup ends on 22-5-2014 with the force-12 C31XR/h and the the 2 x 12 el jxx2 beams
closer view off the ant tower and ant systems this setup ends at 22-5-2014
view from the other side bit closer this setup ends at 22-5-2014
Close-up photo off the force-12 C31XR/H and the 2 X 12jxx2 in stack and the x-300 on the top this setup ends at 22-5-2015
how to Putting an big antenna in this 2 x 8 mtr aluminium crank up tower (bijzen)
On this picture we put a" 5 el fritzel fb-53 in the tower but its the same way for other antenna's
.
We can work from ground level to put also big ant in this tower at this way without climb into the tower
older setups in this tower
end September <>20 okt 2013 hygain th-7dxx/6el lfa 50 MHz home-made/ 12el 12jxx2/x300 diamond
sept 2012 until march 2013 Hygain th-6-dxx and 12 el i0jxx
mei 2013 until July fritzel 3el fb33 6mtr 6el lfa 2mtr 12el i0jxx lfa not on this picture
august 2013 until end sept 2013 fritzel 5el fb53 6mtr home made 6 el lfa 2mtr 12 el i0jxx
the ways to use my radio when we lay down after a'' operation at my back (hernia) 4 months down at bed
Some info over the strange dutch/Belgian enclave's Baarle-Nassau/Hertog lying in the south of the Netherlands
At some 100 km distance from Amsterdam and Brussels, the village BAARLE lies in the heart of the Kempen and central in the fictitious triangle Tilburg, Turnhout, Breda. Baarle itself is to be found on the border of the provinces Antwerp (Belgium) and North-Brabant (Nethe
rlands). So to speak, since it is not simply a village divided in two by a border.
It is unequivocally the most remarkable village in the world: 30 bits of Belgium and the Netherlands, interwoven with each other, together form this two country puzzle. Some kilometres north of the official state border between Belgium and the Netherlands, the Belgian municipality Baarle-Hertog nests itself as 22 loose puzzle pieces in the Dutch municipality Baarle-Nassau. The latter has on its turn 8 such puzzle pieces in Belgium, of which 7 in the Belgian puzzle pieces.
These puzzle pieces are called enclaves. All together, both Baarles are constituted of 30 enclaves: 22 Belgian enclaves, 1 Dutch enclave and 7 Dutch sub-enclaves.
No where else in the world is known of a municipality so extremely interwoven with a municipality of the neighbour country. This tangle is most visible in geographical respect. But in social, cultural, and economic terms, as well as in the public area, there is a great deal of interaction. Examples are - amongst many others - the mixed (Belgian-Dutch) organisations, the joint international library, the joint cultural centre, common public provisions such as drinking water, gas and sewerage, firms with both a Dutch and Belgian address, and so forth. Typical too is that one, so to speak, at a single glance can observe 2 towns hall, 2 fire services, 2 churches, 2 police services, and double provisions for electricity and telephony.

As a result of the remarkable geographical setting, Baarle has the status of tourist village, one of the features of which are the shop opening on Sunday. The village, particularly on Sundays, is frequently showered by day tourists. Consequently, one enjoys an extended and complete offer as regards shops, cafes and restaurants. Beneath its vivid Centre, Baarle also offers a rich nature and agrarian country side. No matter what the tourists are out for, it's to be found here in Baarle!
you can read all at the understand link its the tourist info off oure history this document its in English
http://www.vvvbaarle.nl/file_handler/documents/original/download/126/magazine-2013-ENG-1-.PDF
photos' how it was when we just buy this property a large grassland for cheep
now just a few views of the garden still without ant tower but plenty space for that
the space behind this little wooden house (make a pirate's home for my son from this old sheep cage ) grassland with cheep
this pace is about 14 mtr wide ant 150 mtr long this pace is Belgium property the place for the first two aluminium crackup towers antenna garden
this is the end of the garden this pace is the dutch side of my (property) garden 35 mtr wide and 100 mtr long
here we will place on the border the 20 mtr tower with later on a 40 mtr beam and the 4 square ant ( planed little contest station)
rest of this get a garden with fruit trees such as apple, pear, nuts with some place for tent or caravans for people who want to stay
there for couple off days (back of the nature camp place so no power and that kind of thinks)
hope to hear you soon again on the air greetings Karel ON2KP OR PD2BNH Baarle-Hertog/Nassau Dutch/Belgian Enclave´s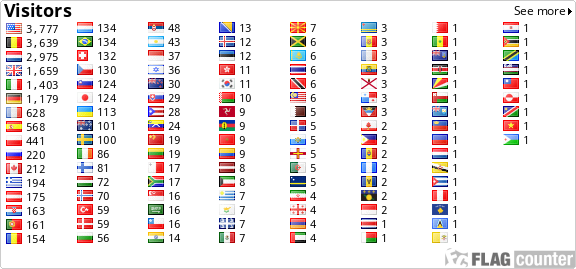 x