dear visitor




finally we make the move to a' Belgian part of our very rare QTH the Belgian/dutch enclave's Baarle-Hertog/Nassau Something about myself Born in January 1963 in Baarle-Nassau (nl) married with Nancy and one boy Bjarne Working as 2e rotation printer on a' heatset hi speedpers from KBA works before as auto/motor/bicycle mechanic get infected with the radio virus in 1979 first radio mobile CB president AR-7 40 channel used it just 2 months though radio friends we did start to use ssb first rig was a superstar 360 12 w works all continents with this 12 w !! in 1998 we found it was oure time to get a official license , pass true in spring 2000 (novice in the Netherlands) we do like to make DX but also with a' nice chap not only the 5/9 reports (that is in our minds for contest or rare dx after the operation on my hernia we trie again to put done the second mast 3 X 8 mtr aluminum crank up.

to that time get most antenna's on 1 tower its also a aluminum crank up but 2 X 8 mtr

get in the tower at this moment

hf 3 element fritzel fb-33 at 16 mtr hi (46 mtr asl)

6 mtr rebuild factory ant (chanced the coax connections/beta match) 17,5 mtr hi (47,5 mtr asl)

2 mtr 12 el 12jxx2 from i0jxx at 18.5mtr hi (48.5 mtr asl)

daimond X 300 at the top of tower 19 mtr hi (49 mtr asl

on the flip over hoorn 1 side 40 mtr half wave dipool other side half wave 80 mtr dipool top 14 mtr hi (44 mtr asl)
temporary setup at this moment

close up view

top tower

view from compleet tower with the new one 3X8 lying on the richt side on the grass
view from the bottom tower to the top true the ant systems (its a crank up and can let him down to bottem side)

view from back side to the front off house old setup the th6dxx is standing by a friend now

HERE some info over the dutch/belgian enclave's
At some 100 km distance from Amsterdam and Brussels, the village BAARLE lies in the heart of the Kempen and central in the fictitious triangle Tilburg, Turnhout, Breda. Baarle itself is to be found on the border of the provinces Antwerp (Belgium) and North-Brabant (Nethe
rlands). So to speak, since it is not simply a village divided in two by a border.
It is unequivocally the most remarkable village in the world: 30 bits of Belgium and the Netherlands, interwoven with each other, together form this two country puzzle. Some kilometres north of the official state border between Belgium and the Netherlands, the Belgian municipality Baarle-Hertog nests itself as 22 loose puzzle pieces in the Dutch municipality Baarle-Nassau. The latter has on its turn 8 such puzzle pieces in Belgium, of which 7 in the Belgian puzzle pieces.
These puzzle pieces are called enclaves. All together, both Baarles are constituted of 30 enclaves: 22 Belgian enclaves, 1 Dutch enclave and 7 Dutch sub-enclaves.
No where else in the world is known of a municipality so extremely interwoven with a municipality of the neighbor country. This tangle is most visible in geographical respect. But in social, cultural, and economic terms, as well as in the public area, there is a great deal of interaction. Examples are - amongst many others - the mixed (Belgian-Dutch) organizations, the joint international library, the joint cultural centre, common public provisions such as drinking water, gas and sewerage, firms with both a Dutch and Belgian address, and so forth. Typical too is that one, so to speak, at a single glance can observe 2 towns hall, 2 fire services, 2 churches, 2 police services, and double provisions for electricity and telephony.

As a result of the remarkable geographical setting, Baarle has the status of tourist village, one of the features of which are the shop opening on Sunday. The village, particularly on Sundays, is frequently showered by day tourists. Consequently, one enjoys an extended and complete offer as regards shops, cafés and restaurants. Beneath its vivid Centre, Baarle also offers a rich nature and agrarian country side. No matter what the tourists are out for, it's to be found here in Baarle!
My one property is also divided in two pieces 1860 m3 Belgium and 3540 m3 Netherlands front is Belgium back garden is Netherlands
now just a few views of the garden still without ant tower but plenty space for that
first part of the garden 14 mtr wide and 50 mtr long in this place no ant just for my wife and son playing garden this is Belgium property
the space behind this little wooden house (make a pirate's home for my son from this old sheep cage ) garden was a' place with cheep
this pace is about 14 mtr wide ant 150 mtr long this pace is Belgium property the place for the first two aluminum crackup towers antenna garden
this is the end of the garden this pace is the dutch side of my (property) garden 35 mtr wide and 100 mtr long
here we will place on the border the 20 mtr tower with later on a 40 mtr beam and the 4 square ant ( planed little contest station)
rest of this get a garden with fruit trees such as apple, pear, nuts with some place for tent or caravans for people who want to stay
there for couple off days (back of the nature camp place so no power and that kind of thinks)
hope to hear you again soon on the air greetings Karel ON2KP OR PD2BNH Baarle-Hertog/Nassau Dutch/Belgian Enclave´s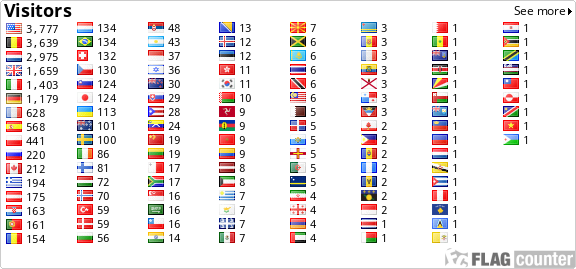 x