MY NEW QRP TRANSMITTER AMECO AC1, FROM MIKE, DL3ECN. REBUILD VINTAGE KIT.
MY TRIBANDER QRP FROM KD1JV. NICE PROJECT!!! 30-40-80 METERS. BIG FUNN ON QRP BANDS!!!
HELLO BEST AMATEUR RADIO ENTHUSIASTS,
Since the year 2000 I have been radioamateur.My age51 years.Former call ON1DSC and succeeded in the examination CW for ON4-call.
I am mainly with the Morse code active on hf-banden, but also qrv on 2 and the 6 meter bands.
QRP itself construction find I a must and have already a lot connections on hf with low power. Also qrv on the digimodes PSK-RTTY-and a lot more with nice programm MIXW.2.18
My radio station:YAESU FT-2000+transverter TR 144+40.
HF-BEAM: MA5B and for lower bands G5RV.
2 METERS BEAM: 2 times 10 elements long yagi (dk7zb).
6 METERS BEAM: 5 element.
TOWER: 2 X 7 meters extending.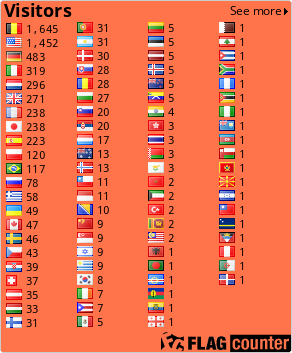 Large Visitor Globe
148856 Last modified: 2012-12-08 15:33:08, 2769 bytes
Login Required

Login is required for additional detail.
You must be logged in to file a report on this page
Currently updating logbook display.