Please only paper QSL, direct may without $ or IRC I will answer direct.
My QTH Mookhoek is a small village 20 KM south of the harbour city Rotterdam. It has about 500 inhabitants and it´s positioned between ´s-Gravendeel and Strijen also two small villages in the country side the polder Hoeksche Waard.
I'm valid for the REGION 36 (Hoeksche Waard) Award:

This certificate is issued by the Department Veron Hoekse Waard A 52.

The rules:
Work stations or (SWL) hear stations from Regio 36.
Contacts from after 1 October 1986 are valid.
All amateurs from region 36 (Hoeksche Waard) will count for 1 point, the club station PI4VHW for 2 points.
For all bands there are equal terms: Dutch stations must achieve 6 points, European stations must achieve 3 points and all other stations (outside Europe) 2 points.
Costs 5.00 Euro to be paid on the Bank account 2639201 Bank Identifier Code (BIC) INGBNL2A att. Treasurer Veron Hoeksche Waard. For outside the Netherlands, the cost will be $ 5 or 8 IRCs.
The log extract, signed by two amateurs can be sent to: Wim de Baat, PD0MDA, Schaweg 4, 3293 LA Mookhoek The Netherlands.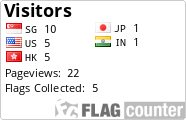 Last modified: 2011-12-18 20:21:11, 1901 bytes cached
Login Required

Login is required for additional detail.
This user has no active logs