Olá meu irmão radioamador!
Que alegria recebê-lo aqui no QRZ! Meu nome é Edimar (Edi), da cidade de  Santa Isabel - SP, 50 km de São Paulo (capital). Iniciei minhas atividades de rádio falando com meu Pai no início da década de 80 com HT's da GE, aquede de 40 canais com umas antenas enormes, operando na faixa dos 11M 27Mhz, na faixa do cidadão (PX). Na época onde celular nem internet existia, foi um momento único que sempre vou guardar com carinho. "um QSO com meu Pai a distancia e sem fio. Isso foi um momento fantástico para um menimo de 7 anos. Em 1989, obtive meu primeiro indicativo, da faixa do cidadão PX2I4886. Em 2002, obtive o COER e a licença para operar nas bandas do radioamadorismo mundial, descobrindo um mundo ainda maior e cheio de desafios, além de muitos amigos para falar e encontrar. Sempre com meu prefixo PY2DMX.
Não deixe de enviar seu cartão QSL diretamente ao meu endereço, que com toda certeza eu estarei enviando a você meu cartão QSL, com o um pouco do verde de minha cidade e as águas de nossas cachoeiras e represas. Envie diretamente ao meu endereço.
Muito obrigado por seu contato, bons DX, 73 a você e sua família.
Um forte abraço.
Edimar (Edi)
RADIO SHACK
ANTENA - 4DX6 10-15-20-40                                   DELTA LOOP 40M
Hello my brother amateur radio!
I live in Santa Isabel and my station is far 50 km north (GG66vq) from São Paulo. Usually in HF bands, running a FT 107/M (150W) and IC-746, with one monoband Delta Loop 40, 6 elements Yagi (10-15-20m), one Quad Loop for 80M, one Yagi 3 elements (10-11m). I operate CW, SSB and AM, ECHOLINK. I started in 27MHZ with CB Radio PX2I4886 (my callsign) in 1989. Changed to PY2DMX in 2002 for HamRadio. I'm a Scout Master and have participated at Jamboree on the Air - JOTA, since 2003. Radioscouting is the best way to enjoy both activities. I'm Traffic Control Agent, working for the municipal government . Your QSL card is very important! Let me know if didn't receive my card or need new one: Just send an e-mail request. Send your QSL card directly to my address, which surely I'll be sending you a little bit of Brazil in my QSL card, the green of our forests and water of our rivers and waterfalls. Send direct my adress. Thank you very much for reading this message or for working my station.
All the best & 73.
Edimar (Edi)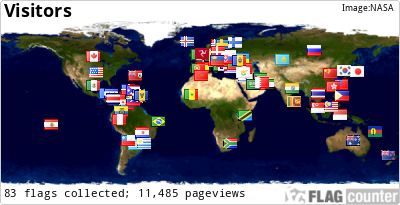 PY2DMX