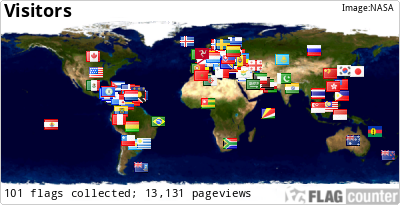 Cartago-Costa Rica
Member Radio Club de Costa Rica
Miembro de ARRL
ARRL Member
MY HAM BIOGRAPHY
My name is Roberto Chaverri-Soto. I was born in Heredia, Costa Rica. I am a medical doctor, a Neurosurgeon and I have worked for the last 46 years in this medical area. In 2002 I got my Costa Rican Ham Radio License "Class A" with the following call signs, "TI2RCS" today TI3RCS. In my childhood very frequently I enjoyed listening to AM in the radio, and short wave until very late at night. I believe that since my childhood I had the "desire" of becoming a ham. My interest for the beautiful world of ham started at the beginning of the sixties while I was studying medicine in the city of Bogotá, Colombia. At that time I was a teenager, and I had traveled to that country with the illusion of obtaining my medical degree, which was my dream since I was nine years old. Because I was far away from my big family, and communication was not what it is today, I had to contact hams in Bogotá in order to be able to talk with my family. I was lucky enough to find an excellent person, who had all the desirable qualities of a ham, Mr. Enrique Blanco. At that time he was a middle-aged man, with a lovely family, who helped me whenever I needed it. Saturdays between 12:30 p.m. and 1 p.m. Mr. Blanco, "HK3ACS" would usually contact a ham in my city of Heredia, in Costa Rica. Most of the time it was either Mr. Oscar Cerdas-Arias "TI4OCA"or Mr. Víctor Víquez "TI4VV". I always thought that someday I would be a ham. The years went by, I returned to my country, and I was motivated by my cousin Luchy "TI4ZLR", an experienced ham, and many years later by my brother Milton "TI4MCS", now TI2MCS,  to also become a ham.I bought my first HF, a second-hand Yaesu-FT-102, from Víctor Víquez and with a homemade antenna, made by my cousin Luchy, I made my first and isolated contacts in the Central American area and a few countries in the northern part of South America. My second purchase was a Kenwood TS-820 and thereafter an Icom-745, and finally, now I have a wonderful Kenwood TS-2000. The time that my medical activity required did not allow me to fully dedicate myself to this hobby, but in my free time I would listen to the radio and I had it as an important goal for my retirement years. Nowthat I am retired, I live in a small farm that I have in the outskirts of a beautifulcountryside called Pénjamo, Llano Grande in the province of Cartago, 20 kmsfrom our capital city of San José. It is 2100 a.m.s.l, quite close to our famous volcano, Irazú. I therefore enjoy important changes in my equipment and my shack, but above all, I enjoy the satisfaction of being a ham.
Mi Biografía de Radioaficionado
Soy Roberto Chaverri Soto, nacido en Heredia, Costa Rica. Durante 46 años he ejercido la profesión médica, especializado en Neurocirugía. Tengo mi licencia costarricense Clase A de radioaficionado desde el 2002, con los indicativos "TI2RCS". Desde muy niño era gran aficionado a escuchar radio en A.M. y luego en onda corta hasta tarde de la noche. Creo que desde esa edad ya estaba en mí, el gusanillo de la radioafición. Mi interés por el bello mundo de la radioafición se inició en los primeros años de la década de los sesentas cuando me encontraba comenzando mis estudios de medicina en la ciudad de Bogotá, Colombia. Era entonces apenas un adolescente, que había viajado a ese país con la ilusión de lograr mi título de médico con el cual soñaba desde la edad de 9 años. El estar lejos de mi numerosa familia y no contando con los adelantos tecnológicos de las comunicaciones que hoy existen, me obligaron a buscar a los radioaficionados bogotanos para cumplir los deseos de comunicarme con mi familia. Tuve la suerte de encontrar una excelente persona, que reunía todas las cualidades deseables de un radioaficionado, el señor Enrique Blanco, en ese entonces un hombre maduro, con una bella familia, quienes me brindaron el apoyo que necesitaba. Con relativa frecuencia, los días sábados entre doce medio día y una de la tarde don Enrique, "HK3ACS", se comunicaba con algún radioaficionado de mi ciudad en Costa Rica, usualmente con Oscar Cerdas Arias, "TI4OCA" o con Víctor Víquez "TI4VV". Siempre pensé que con el correr del tiempo sería radioaficionado. Los años pasaron, volví a mi país y recibí el aliciente de mi primo Luchy, "TI4ZLR", radioaficionado consumado y años más tarde de mi hermano Milton, "TI4MCS".
Compré mi primer HF, un Yaesu-FT-102, de segunda mano a Víctor Víquez y con una antena de manofactura casera marca "Luchy" construida por mi primo, realicé mis primeros y aislados comunicados en el área centroamericana y unos pocos países de la parte norte de Suramérica. Posteriormente tuve un Kenwood-TS-820 y más tarde un Icom-745, para finalmente obtener hace pocos meses un maravilloso Kenwood-TS-2000 y luego un ICOM 7000. La dedicación a mi profesión no me dejaba mayor tiempo para dedicarme de lleno a este hobby, pero seguía escuchando en mis ratos libres y teniéndolo siempre como un importante objetivo para el momento de mi jubilación. Hoy resido en una pequeña finca en las afueras de una hermosa campiña llamada Pénjamo de Llano Grande, en la provincia de Cartago, a veinte km de la capital San José. Está ubicada a 2100 m.s.n.m. en las cercanías del famoso volcán costarricense, el Irazú. Ahora, gozando de mi pensión, disfruto de importantes cambios en mis equipos y en mi shack, pero sobre todo de las satisfacciones que deja la radioafición\
A view of San Jose from my QTH
Una vista de San José desde mi casa
[e
My QTH  - Mi casa
The tower.- La torre.
My station equipment.- Mis Equipos y Anthennas
Yagi 13 elements 70 cm. Home made Luchy TI4ZLR-Yagi de 13 elementos para 70cm. Hecha por Luchy TI4ZLR
Yagi 14 elements 2 meters. Home made "Luchy" TI4ZLR- Yagi de 14 elementos para 2 metros. Hecha por "Luchy" TI4ZLR
Hy-Gain model TH6 for bands 10-15- 20 meters-Hy-Gain modelo TH6 para bandas de 10-15-20 metros
DIPLOMAS   -  AWARDS