Paper QSL cards sent Direct are the preferred method of verifying a QSO with me.
Canadian Contacts send SASE.
Outside of Canada PLEASE send a *SAE* plus either $2 in US funds (USD Bills - Please only send NEW CRISP and CLEAN Bills) or 1 correctly stamped new 'Water For Life' IRC (Dec 31, 2017 expiry date) with all direct QSL requests. SAE is defined as a *SELF ADDRESSED* envelope with your address on the front. DO NOT affix US stamps to your SASE as they do not work in Canada.
Direct QSL requests will only be responded to if SAE and sufficient return postage are provided.
Please double check the data on your paper QSL card before mailing it to me.
LoTW uploaded daily and eQSL answered by email request.
Large Visitor Globe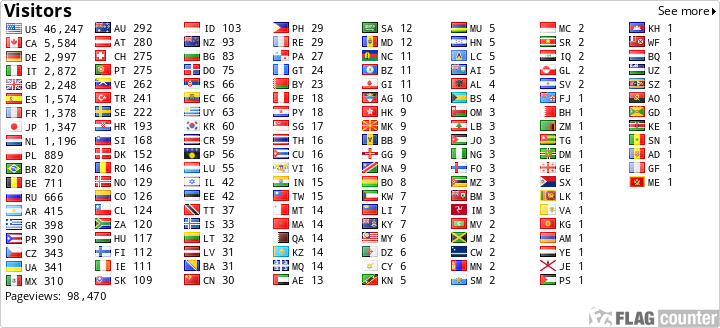 Last modified: 2014-01-18 17:12:43, 5954 bytes
Login Required

Login is required for additional detail.
You must be logged in to file a report on this page
Currently updating logbook display.