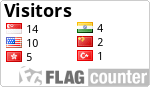 Thanks for taking a look and I hope we work one another in the near future if we have not already.
UPDATE to "Buddies in the Caribbean" mini-DXpedition - December 2012
I recently received a batch of QSL cards from the bureau,(June 2014) I will get to work on clearing these QSL's ASAP.  Some of them I will QSL directly, many I will use the Bureau.  THANKS to all that sent QSL cards.
I have not been able to get the LOTW worked out. I changed computers and simply gave up on trying to sort out the certificates issue for the J6 station. If you would like a QSL card, simply send me your card and an envelope with your return address, no postage is necessary (although appreciated), I will QSL the old fashioned way. :-).
vy 73,
Jerry J6/W5TDY
QSL Address:
Jerry Long / W5TDY
P.O.Box 246
Ball Ground, GA 30107
*********************************************************************************************************
Bio:
I live along the Etowah River in Northwest Forsyth county (very close to the Cherokee and Dawson county lines), just S.E. of Ball Ground, Georgia. As a point of reference I am approximately 45-50 miles north of Atlanta, GA.
QTH Antenna: 20 meter W5GI Mystery Antenna, killer on 20 meters, works well as multi-band antenna with a tuner.
I particularly enjoy portable operations. Portable Operation Antennas: BuddiPole Deluxe with 16' mast, various whip sizes, primarily Vertical configurations on 40, 20, 17, & 15 Meters. Picture above is from one of my portable ops from The San Jancito Monument in Texas - Buddipole 20 meter vertical configuration.
Send all QSL request to:
Jerry Long / W5TDY
P.O.Box 246
Ball Ground, GA 30107
73 de W5TDY - Jerry
************************************************************************************************************************************************************
Pictures are from various portable operating locations. Top right: San Jacinto Monument - Texas; Below Top Left: Port St Joe, FL; Below Top Right: Pensacola Bay; Middle Left: Virginia Beach, VA; Middle Right: Home QTH Back Deck "Portable"; Bottom Left: Top of the 600 Yard Firing Berm, "Undisclosed Location" North Ga / Gun Club Range on side of mountain doubles as my Portable Ops location when there are no Matches. :-)