Hi-ho,
Thanks for stopping by my QRZ page.
I'm active on local VHF/UHF repeaters as well as HF DX. I use an IC-703, FT-857 or FT-950, depending on how I'm feeling. At home I run a 136ft Off Center Fed Dipole up about 10m above the ground. I use the 857 portable with just about anything I can get it to load into using an LDG Z11Pro-II tuner.
I'm also using Digimodes in the form of JT65hf, PSK31 and RTTY if I really have to, and just getting my feet wet in CW I appologise now you have an incoherent CW QSO with me while I'm still getting to grips with that mode!
You can also find me on echolink at times generally via the local echolink repeater (438.400) which I've got on the scan list for the QTH and mobile rigs. The node # for that is 101553 or ZL3CAR-R.
73 Chris.
QSL Note:
I upload to to LoTW and eqsl pretty much real time.
For direct QSL's please enclose at least a couple of green stamps Postage from NZ to anywhere else is $2.40. I will reply to all QSL's by the same method they arrived.
If you want a direct card sent out _now_ use the OQRS system on clublog.org. Search for your QSO using the tool to the right and you can pay the $2 USD postage using PayPal. Kinda cool, just set that up. Dunno if anyone will use it yet. :-)
---
Aurora Australis photos taken from home QTH on the evening of 15th July 2012. This was the weekend of the 2012 IARU world HF champs and the propagation was really weird down in ZL3 land. This explains why.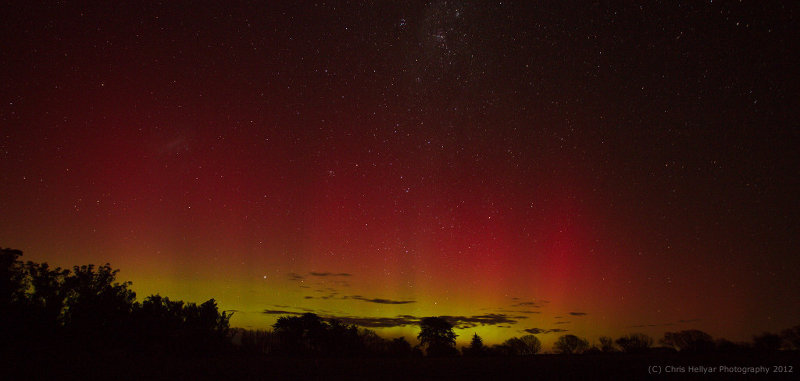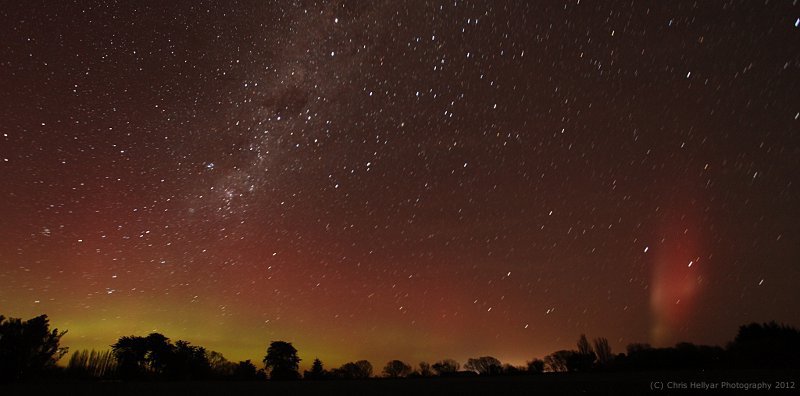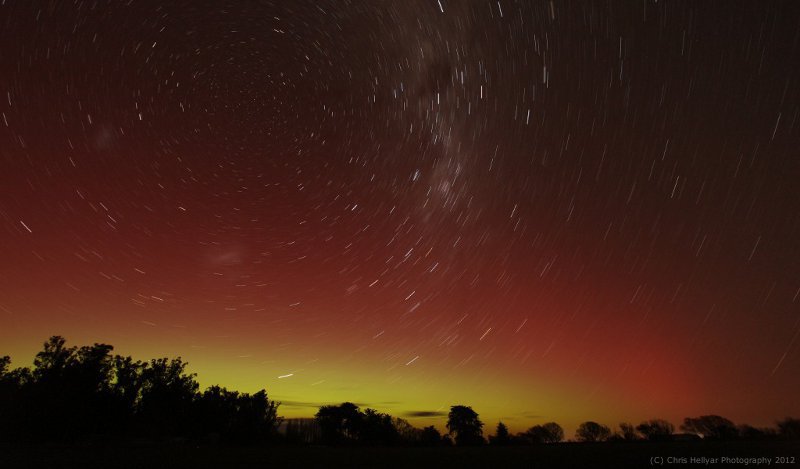 A couple of pic's from near the QTH: