I applied for a vanity call sign through W5YI.org and received it September 7, 2011. My new call is W5AWX. I had been KB5JBS for many years and never planned on changing my call. I had always wished I had have gotten a W prefix in the early days, then decided if I could get something that reflected my weather interests that I would change. Got the W call, I am a 5 lander for life (I hope), and AWX is for Arkansas Weather. I also like the sound of whiskey five alpha whiskey xray. I don't drink at all, but it has a nice ring to it!
I became interested in radio at a very early age and enjoyed SWL and kit building, CBs and DXing, and at age 14 went to work at nearby KBEL radio. I am thankful for some Hams in my hometown of Broken Bow, OK who encouraged me as a young boy to continue in my radio pursuits. I am also thankful for a family that has allowed me to enjoy all that noise from the spare room and all those unsightly wires in the trees. I mainly operate on the HF bands and my main rig is an Icom 718, and I have a Yaesu 857d for a back up rig. I love to build, experiment with, and use wire antennas. I also enjoy the challenge of QRP have a Yaesu FT 817 ND for that. For mobile I have a Yaesu 857d, which is also by base base back up radio.
In addition to my work as a commercial broadcaster, I am a volunteer engineer for Moody Broadcasting's Christian satellator station in Mena, AR and volunteer manager / engineer for KAWX-LP in Mena, AR which is also a Chrisitan station.
With all the "ways" we communicate today, radio is still the best way and is truly a gift from God I am thankful for.
I am married to Leslie and we have two daughters: Mary who is married to Jim and they live in NC and have two children and a third on the way, and Chris Ann who is married to Aaron and they live in TX. I love my family! We all love missions.
In addition to all my radio work and play, I own Daniel Communications, LLC. Daniel Communications, LLC provides consulting services for radio stations, mainly pertaining to FM translators, LPFM stations and tower site management, and we also operate Time & Temperature phone lines and community weather and news web sites. One of the T&T phone lines is 479-394-5600, and one of the web sites is www.mena-polk.com.. If you would like a T&T phone line or weather and communty news web site for your business, or as a business, please contact me for details.
One of the radio stations I am involved with is KUOA in Siloam Springs, AR, the oldest station in the state.
My email: W5AWX@live.com
My Cell: 479-234-5428
FCC General Radiotelephone Operator License w/Radar Endorsement
Amateur Radio Missionary Service (ARMS)
OMISS #7378
Grid Square EM24
My 10-10# is 57648
Echolink Node #462234
ARRL Life Member (I am the Emergency Coordinator for Polk County AR)
Escapees RV Club Life Member SKP#69024
Ouachita Amateur Radio Association
SkyWarn
Southern Country Cousins
South CARS #8545
Straight Key Century Club
A P C O International Member #393568
Society of Broadcast Enginenrs Member #28747, Certified Broadcast Technologist
I enjoy Facebook and will be happy to have you as a Facebook friend.https://www.facebook.com/MenaPolk
I love qrz.com, radioreference.com and radio-locator.com..
I regularly check in to the Maritime Mobile Service Net, Arkansas Razorback Net, Gulf States Hurricane Net, 75 Meter Interstate Sideband Net, Gulf states SSB Net, Texas Traffic Net and a number of 2 meter nets in Arkansas and Oklahoma. I also enjoy the Southern Country Cousins and OMISS Nets.
I stream Polk County Arkansas Sheriff's Department and Mena, Arkansas Police frequencyhttp://www.broadcastify.com/listen/feed/7227/web.
Visit my weather and news page www.mena-polk.com. or www.mountida-montgomery.com. or call the associated automated phone systems for time, temperature and forecast: (479) 394-5600 or (870) 867-4500.
Radio Stations I Have Worked At Or been Affiliated With
KBEL - KWDG Idabel, OK in the early 70s as DJ, News, Production
KEOR (1110 AM then, now on 1120) Atoka, OK Morning Man, Sales, News, Technical, Production, Operations
KSEO Durant, OK Announcer, Farm & News Reporter, Sales
KDQN De Queen, AR Weekend Announcer (Haskell Jones was the owner at the time I worked here-He gave Mike Huckabee his first radio job in Hope, AR)
KEPT Shreveport, LA Morning Man, Operations, Production
KNCB Vivian, LA Morning Man, News, Sports, Technical, Operations
KBCL Bossier City, LA Weekend Operator
KENA AM KOUL FM Mena, AR Morning Man, Sales Manager, News, Sports, Operations
KTTG Mena, AR General Manager
KENA AM FM Mena, AR Part Time Announcer
KCXY KAMD KMGC Camden, AR Interim General Manager
KWXI Glenwood, AR Owner & General Manager
KWXI Glenwood, AR Operations Manager & Swap Shop Host
KUOA Siloam Springs, AR (oldest radio station in Arkansas) General Manager
Bunyard Broadcasting Group Technical Director-presently
Moody Radio Mena, AR Satellator 91.1 Volunteer Engineer-presently
KAWX-LP Mena, AR 95.5 Volunteer Manager/Engineer-presently. http://radio.securenetsystems.net/v5/KAWX
DX Code Of Conduct
I will listen, and listen, and then listen again before calling.
I will only call if I can copy the DX station properly.
I will not trust the DX cluster and will be sure of the DX station's call sign before calling.
I will not interfere with the DX station nor anyone calling and will never tune up on the DX frequency or in the QSX slot.
I will wait for the DX station to end a contact before I call.
I will always send my full call sign.
I will call and then listen for a reasonable interval. I will not call continuously.
I will not transmit when the DX operator calls another call sign, not mine.
I will not transmit when the DX operator queries a call sign not like mine.
I will not transmit when the DX station requests geographic areas other than mine.
When the DX operator calls me, I will not repeat my call sign unless I think he has copied it incorrectly.
I will be thankful if and when I do make a contact.
I will respect my fellow hams and conduct myself so as to earn their respect.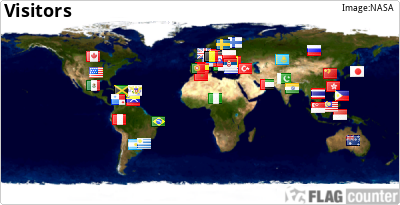 script tags are not allowed.script tags are not allowed.