Thank you for looking up my QRZ.com site.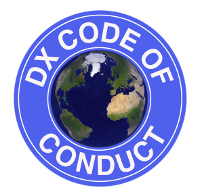 Vintage 1963 and be a Ham since 1981.
Had hold following callsigns:
December 1981 - Februay 1988: DC9ZK
Februay – May 1988: DH2FAP
Since May 1988: DL1ZU
I hold following current callsigns:
K1ZU (Colombia, SC) and V5/DL1ZU (Windhoek)
I manage following callsigns:
DQ1F, DF0SG (both are clubcallsigns) and DN1SG (Training callsign)
My favorite Band at the Moment is 50 and 70 MHz !
50 MHz: Using a IC-756ProII and a 5 Element Yagi designed by DK7ZB and builded by myself
70 MHz: Using a IC-756ProII with a homemade transverter (kit by DF2FQ) and a 4 Element Loop feeded array designed by G0KSC and builded by myself
At present I collect my first experience in digital modes
FT8, T10 and play with JT65 & JT9 mainly on HF.
QSL cards are OK via the Bureau, I will also upload my QSL Database to LOTW within a week after our QSO.
SWL reports are welcome !
Be member of following clubs.
DARC - Deutscher Amateur Radio Club (OV Schiffenberg - DOK F64)
NARL - Namibian Amateur Radio League
ARRL - American Radio Relay League
GDXF - German DX Foundation
RRDXA - Rhein-Ruhr-DX Assosiation
EPC #2965  (European Phase Shift Keying Club)
30MDG #2493 (30 Meter Digital Group)
FHC #5448 (Fell Hell Club)
From Dec, 21. 2014 untill January, 13. 2015 I stay in Namibia again.
If we've worked on-the-air. Thank You for the QSO!