Responsable de l'indicatif F4HRI Vanessa
Responsible of indicator F4HRI Vanessa
TM62GREF
Du 22 Juin au 28 Juin 2017 / From 22 June to 28 June 2017
Du 17 Octobre au 24 Octobre 2017 / From 17 October to 24 October 2017
Opérateurs participants: F4GYG, F2YT, F5RLW, F4HTO, F4HRI
Participting operators F4GYG, F2YT, F5RLW, F4HTO, F4HRI 
Indicatif spécial pour:  
la journée nationale de la greffe et don d'organes le 22 Juin 2017.
et la journée mondiale de la greffe et don d'organes le 17 Octobre 2017.
Special french call for:
The national day of transplant and organ donation on June 22, 2017.
And the World Day of Transplant and Organ Donation on 17 October 2017.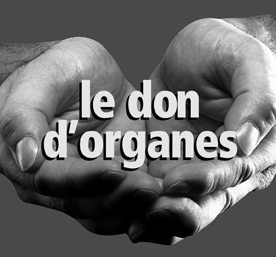 Pourquoi cet indicatif spécial ??
J'ai choisi cet indicatif spécial, car il me touche directement.
En effet, suite a une grave maladie incurrable qui m'a touché il y a 5 ans, l'hyper tension artérielle pulmonaire, plus communément appelée HTAP, celle ci touche gravement les poumons et l'artère pumonaire, qui empêche le sang oxygéné qui part du coeur à arriver jusqu'au poumons,
 Malgrès un traitement invasif mis en place,cette maladie très grave a continué de s'aggraver et m'a affaiblie physiquement, moralement, m'a abimé les poumons,le coeur, je ne pouvais plus respirer normalement, il fallais que je sois placé sous oxygène tout le temps.
La seule issue pour moi, pour que je continu à vivre, c'était que je sois placée sur liste d'attente de greffe.
Il y a 3 ans et demi j'ai bénéficié d'une greffe des deux poumons, grâce à une personne qui a décidé de devenir donneur d'organe le temps de son vivant. 
Maintenant je suis gréfée et je VIS...
Cette personne et toute l'équipe médicale m'ont sauver la vie, pour le bonheur des mes proches.
Je l'active également pour:
- Toutes les personne atteintes de diverses maladies incurrables dont la seule issue est la greffe
- Toutes les perssones en liste d'attente de greffe
- Toutes les personnes qui ont décidée d'être donneurs d'organes
- Toutes les associations qui travaillent pour la sensibilisation, et qui aident les malades et leur famille, dont une en particulier HTAP FRANCE  http://www.htapfrance.com , qui m'a beaucoup aidé et ainsi que ma famille, une association très familiale, à l'écoute, très réactive aux questions, et qui aide beaucoup, qui sont là a tout moment.. merci a eux, je tiens à les faire connaitre...
1 DON = 1 VIE

Why this special designation ??



I chose this special designation because it touches me directly.

Indeed, following a serious, uncontrollable illness that affected me five years ago, hypertension, 
more commonly known as PAH, affects the lungs and the pulmonary artery,
 which prevents oxygenated blood that Part of the heart to reach the lungs,

 Despite an invasive treatment, this very serious illness continued to worsen and physically weakened me, morally,
 damaged my lungs, my heart, I could not breathe normally,
 I had to be placed Under oxygen all the time.

The only way for me, so that I could continue to live, was to be placed on the transplant waiting list.

Three and a half years ago I received a transplant from both lungs,
 thanks to a person who decided to become an organ donor during his lifetime.



Now I am stoned and I SEE ...
I also activate it for:
- All persons with various incurable diseases whose only outcome is transplantation - All perssones on transplant waiting list
- All persons who have decided to be organ donors
- All associations working to raise awareness and help patients and their families, including one in particular. HTAP FRANCE Http://www.htapfrance.com, who has helped me a lot and my family, a very Family, listening, very responsive to questions, and who helps a lot, who are there at all times .. thank you to them, I want to make them known ...
1 DONATION = 1 LIFE