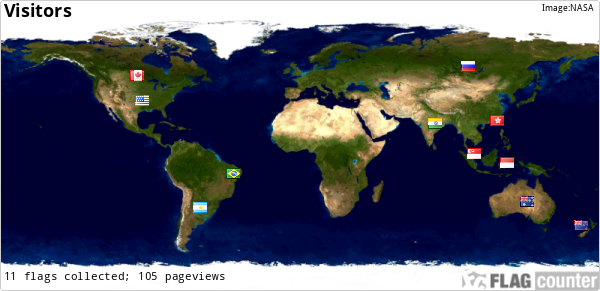 Please note that I can not confirm any QSO thru QRZ since I have not access to internet. A friend of mine opened my page at QRZ but I have no control over it. The only way I can confirm QSO is thru regular mail. Sorry for the inconvenience. Thanks.
Aclaro a todos los colegas que no puedo confirmar QSO en QRZ por no tener acceso a internet, un amigo me hizo el favor de poner mi pagina. Solo puedo confirmar a travez de correo regular. Gracias.
Hola,
Mi nombre es Alian Rigoberto Villena Valcarcel. Nací en la hermosa isla de Cuba un 20 de Junio de 1971. En el 1993 comencé en la radio hasta el presente, siendo mis preferencias el DX, las Nets y los concursos. Hablo Español, Inglés y Francés. Mi número de teléfono es el (047) 29-28-69 donde me pueden comunicar después de las 5:00 PM. Vivo en un pequeño pueblo de pescadores muy bonito e interesante. También es un pueblo industrializado, pues en Santa Cruz del Norte se encuentra la muy famosa fabrica del ron cubano HAVANA CLUB.
La radio es mi hobby preferido. En estos momentos trabajo la radio con un equipo de construcción alemana SGE-15, solamente con 15 WATTS y con una antena BAZUKA JUNIOR MONOBANDA para 40 Metros. Me gusta la radio en fonía y mis deseos son conocer a muchos radio aficionados alrededor del mundo.
Gracias por visitar mi sitio y espero contactar via radio con usted, si aún no hemos hecho QSO.
DIOS LO BENDIGA. 73s
Hi,
My name is Alian Rigoberto Villena Valcarcel. I was born in the beautiful island of Cuba on June 20th 1971. In 1993 I started in Amateur Radio and my preferences are DXing, Nets and Contests. I speak Spanish, English and French. My phone number is (047) 29-28-69 and you can contact me after 5:00 PM Eastern Time.
I live in a beautiful and very interesting fishermen town called Santa Cruz del Norte. It is also an industrialized town since here we produce the worldwide famous rum Havana Club.
Ham Radio is my favorite hobby. At this moment I use a german build radio, an SGE-15 with 15 Watts output and a monoband Bazuka Junior antenna for 40 meters.
Thank you for visiting my page. I'll meet you on the air.
God bless you.
73's
MY FAMILY
With my wife and daughter
From left to right: My sister, me, my wife, my father and my daughter
AT THE SHACK
Antenna
Eliezer, (K2ELI) and his wife Eunice (KM4IKT) visiting us on February 2012
Visit from VE9PFW on March 23rd 2012
In May 2013, VE9RK visited us and we all shared a good time.
From left to right: CL3YPS (Yordan), VE9RK (Rick), CL3GGA (Giuver) and CO3RW, Alian.