CT2IFT shows his land and history... and HAM also :-)
Fátima has a message of peace and life
QRV 10/15/20/40m PSK modes
(At bottom: digital modes comparaison graphics)
My active station:
FT857        35 - 55W       manual tuner
Dipole 20m    or    CB vertical 10/15m
Pse don't send money to me for QSL, so I will get use to do it!
CS5FAT / CT1FAT initial callsign reactivation address: my shack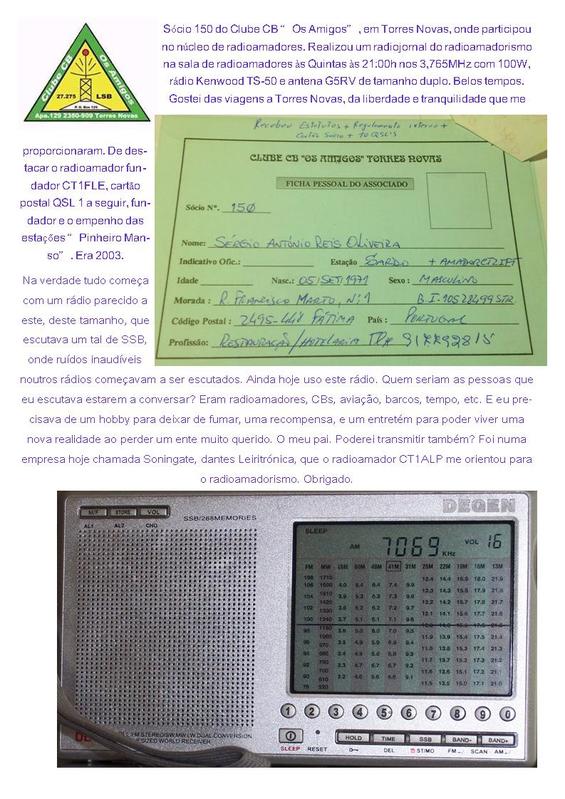 Longest QSO: Australia 18100Km/11200Mi.
 More than 100 countries
(each 35 QSO's a new country)
= A few pictures and films to know place and history =
Visit
monasteries, churches, museums, natural caves, mountain 4 DX, near Atlantic sea
WX nice, calm, cheap country, nice food
My grandfather and his father saw a big sun phenomenom/miracle 13/Oct 1917
People knew beforethat something would happened to everybody believe in the truth of this
The newspapers and  reporters went there and wrotten about it. The truth is: religion is for peace and life. The opposite is a wrong mistake.
<<< BW film made year 2000          |          20 in film ofr children >>>
<<< Arabic legends          |          Made USA 1952 big production color >>>
"That kind of things never happens. When we die everything ends in the ground. Like rabbits!" 
(it is not true but I respect, freedom of think and life  :-|)
<<< Helping pilgrins with 500L water and 200Kg oranges
9-13 May 2015/2016 they also come by foot to Fatima >>>
<<< Way of cross          |          South roundabout monument >>>
<<< Natural caves          |          Sanctuary of Fatima at night >>>
<<< Nazare beach at Atlantic sea 35Km/20mi away - view of higher place >>>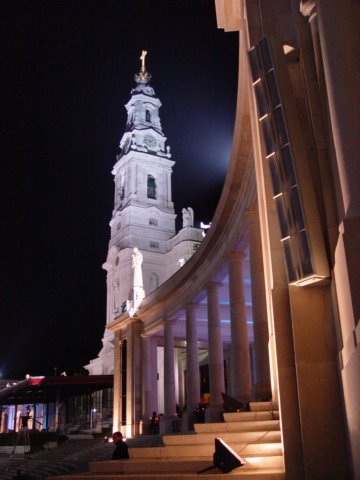 Other sanctuary's view
<<< Big organ at Fatima          |          Chappel at center of sanctuary >>>
<<< House of shepherds who had a lot of unbeliveable things          |         Natural caves vry near Fatima >>>
<<< Photos of history of Fatima          |          "Pia do Urso" new village as old ones >>>
<<< Mountain panorama          |          Aerial view of sanctuary >>>
<<< A new place to rest soul and talk inside          |          The basilic >>>
<<< We exist to discover more          |          Basilic's bells >>>
​etc
God gives ability and free will to use them. We choose for life or dead.
The way, the truth, the life. These with humble and meel heart knows about the way, the truth and the life.
Miracles happens to everybody everyday and are so obvious that we can't see
There is a force that came to us, to receive, to be more than simple animals, to be better.
If anybody tells you to kill or destroy, it comes from devil.
We are a miracle. TU 73 cu agn SK
Digital modes efficiency and comparaison