The Web Contact Log
Please sign my"Contact Log (WEB)"above and add any comments you would like to make! Thanks!.
Pignology-PigRemote (Remote control of Elecraft K3 and KX3) and Piglet ( WIFI interface for Elecraft K3, KX3 COM port and more transceiver )click here
.-.-.-.-.-.-.-.-.-.-.-.-.-.-.-.-.-.-.-.-.-.-
I am a volunteer examiner from the ARRL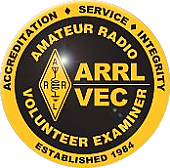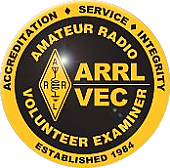 Now also known as KI7HPQ
Get a FREE QRZ sticker. Click here
*** Consigue tu pegatina de QRZ Gratis ***
.-.-.-.-.-.-.-.-.-.-.-.-.-.-.-.-.-.-.-.-.-.-.-.-.-.-.-
I am a Life Member
I am Gold Member of EQSL.CC community
I am QRZ Staff, Dx Helper, Dx/Moderator
I'm a member of the QRZ.com Staff helping on the database forum which is a highly enjoyable part of what I do.

I am a Member of RSGB community

I am a Life Member of ARRL community
 I am a Member of ARRL Diamond Club Silver  
Diamond Terrece at ARRL
******************************************
*** My wife, Anna, and I in the theatre ***
**Married in Napa, CA (USA) **
*********************
ELECRAFT KX2 (CALIFORNIA) MAY 2016
***************************************************************
International Space Station, Mission Control Center. Texas. Nov 2017 -VIP Tour-
Kjell N. Lindgren NASA Astronaut and I (Texas) Nov 2017 - VIP Tour -
***************************************************************
FlexRadio Systems Factory. Austin Texas. Nov. 2017
***************************************************************
Kennedy Space Center. Florida
***************************************************************
VENTURA BEACH (CALIFORNIA) JUNE 2015
WITH BUDDIPOLE ANTENNA
***************************************************************
***************************************************************
My projet magnetic antenna
*** I started Amateur Radio and got my license when I was 14 years old . Picture 1987 ***
----------------------------
Elecraft PX3 Panadapter for KX3
**Quadcopter for 40, 80 and 160 meters Long Wire**
Space Shuttle Endeavour California 26/09/2014
Visit to Elecraft California. Eric founder Elecraft and me 26/09/2014
My visit to Elecraft California. Dave and me.05/09/2013
Visiting ARRL 14/12/2012
My Portable Station
*** NEXT EXPEDITION **ISLE OF MAN AND CALF OF MAN ***
*** FROM 13/17- JUNE *** 2012
The Calf of Man is a 250-hectare island lying off the southwestern tip of the Isle of Man. The Norsemen called it kalfr, meaning a small island near to a large one. In Manx it is Yn Cholloo. Encircled by precipitous cliffs, the Calf is isolated from the main Island by a swirling tidal race, the Sound.

I will operate from it, please keep in mind that there is not mains power in Isle of Man so I will take with me solar pannels, so you could copy me low.


The Calf of Man es una pequeña isla de 250 hectareas situada al suroeste de la Isla de Man. Los "Norsemen" la llamaron "kalfr", lo cual significa pequeña isla al lado de otra mas grande (La Isla de Man). En el lenguaje Manxes llamada "Yn Cholloo". Rodeada por acantilados, The Calf of Man se encuentra separada de la Isla de Man por una zona de corrientes maritimas conocida como The Sound.
Operare desde alli, la isla no cuenta con electricidad por lo cual llevare conmigo unos paneles solares, ten en cuenta que mi señal podria ser algo baja.
Panel solar de 65 W militar.
P3-62W. 30V- 62Watts, 3,1 amp.
Tamaño: Plegado: 368 x 216 x 36 mm,Desplegado: 1333 x 762 x 2,5 mm y 1,41 kg.
*********MY HOME RADIO ******
SATURDAY  DELTA LOOP PORTABLE MONOBAND 20 METERS ( Homemade)
Esta antena 1 elemento Quad para portable esta montada sobre un mastil de 12 metros de longitud, cada brazo
de la antena cuenta con 4 metros lo que hace una longitud horizontal de 8 metros y un total de circunferencia de
22 metros y esta montada a 8 metros del suelo. Realmente una antena para portable con muy buen resultado.
This one element Quad antenna is mounted on a portable mast of 12 meters in lenght.
Each antenna arm has 4 meters what makes a horizontal length of 8 metrer and a total and circumference of 22 meters
and is mounted to 8 meters above the ground. Truly a portableantenna with very good result.
ISLE OF MAN EXPEDITION22/07/2010 * 26/07/2010
MD/EB1BSV/P
Mi interess por la Radio y por la naturaleza hacen que una gran mayoria de fines de semana salga a disfrutar de misdos aficciones.
Iam interested in Radio Amateur and nature, so most ofweekendsI go out to enjoy Radio Amateur and Nature.
En la mayoria de mis operaciones suelo salir en QRP 5W. En estas fotos uso 3 antenas, una vertical de hilo con 3 radiales en
Sloper, un dipolo para Qrp de 3 bandas 7, 40 y 10 metros en horizontal y otra vertical monobanda, todas de hilo.
Most of my operations are on QRP 5W. In these pictures I use 3 antennas, a vertical -wireantenna with 3 radial in Sloper, one dipole
for Qrp of 3 band 7, 40 and 10 meters in horizontal, and one vertical antenna monoband, all of them of wire.
----------------------------------------------------------------------------------
OPERATING FROM THE HMS BELFAST SHIP IN LONDON FROM THE ROYAL NAVAL AMATEUR RADIO SOCIETY-LONDON GROUP.
On September First 1939, Germany invades Poland. United Kingdom together with Australia and New Zealand gave three days to Germany for leaving Poland. On September Third 1939, it started one of the bloodiest and horrible events of the world wide history: The Second World War had begun.
The HMS Belfast Ship was part of the British Royal Navy in its fight for trying to blockade Germany. Together to The HMS Edinburgh was known like Royal Navy�s Town- class cruisers. On the twenty first of November, at 1.00 a.m., it was seriously damaged by a German magnetic mine, and twenty one men were hurt. At the end of 1942, it was back at the fight, and in 1943 participated in the Battle of North of Cape. On June Sixth 1944 it took part in the invasion of Normandy, and it was one of the first ships in firing to the Germany position
Then, it participated in Korean War. Between 1959 and 1962 it operated in the East, and in 1963 left Singapore and came back to United Kingdom.
The HMS Belfast Ship is thought to be one of the most important ships in the Royal Naval History of the United Kingdom. Nowadays, it stays in the Thames, in London, near London Bridge, in one of the nicest zones of London. It hosts several organisations, between them: The Royal Naval Amateur Radio Society (RNARS) who operates from the Bridge Wireless Office with the callsign : GB2RN.
The HMS Belfast Ship. At the back: London Bridge. London. UK
The RNARS was founded in 1960, and the next year will be its 50 anniversary. It has been associated to the HMS Belfast since 1973: RNARS London- HMS Belfast- Group.
At present, the HMS Belfast Ship hosts a museum , it is open to the public, so anyone who is interested can visit it.
The HMS Belfast. You can see the antenna
So, in my last visit to London I decided to spend some of time in Naval History and, of course, in my main hobby: the radio amateur. We must not forget that the radio and wireless communication are two essential tools in the maritime navigation; and it was Marconi who, in the beginning of the last century, from Cornwall (England), performed the first wireless communications with the ships that appeared by the Southwest of England and that came from all over the world (though this deserves an especial mention in other occasion)
I contacted to Marc (G0TOC) and Thomas (G0PSE) from the Royal Naval Amateur Radio Society- HMS Belfast London, so I agreed my first visit to the HMS Belfast Ship and the shack room.
The shack room is placed in the called : Bridgen Wireless Office. It uses the callsing: GB2RN. All signals addressed to the ship were received here , they were logged and duplicated; and showed to the Captain or officers concerned. From here, as well, messages were sent to the exterior. The main Wireless Telegraphy was distributed all over the ship, but was keyed only from this room, and so they communicated with ships of other fleet, aircrafts or shore wireless stations worldwide
The GB2RN room contains several transceivers including: an Icom IC-746, a Kenwood TS-870S and Yaesu models; FT-990, FT-847 and FT-767.
Of these, the Yaesu FT-990 was presented to the group in 1994 by the President of Yaesu Japan, Mr. Jun Hasegawa and in 1997, Mr. David Wilkins G5HY of Kenwood UK presented the group with the TS870S.
My visit to the HMS Belfast Ship and the shack room was really wonderful. We were welcomed by Marc. I had the opportunity of operating from the shack room (using the GB2RN), in others words, from the same room where years ago very important messages were received!!. In addition to, I got two commemorative operator certificates (thanks to Tom, G0PSE).
Marc and Julio in the shack room.
I would like to encourage every radio user who is planning to visit London to spend some time in the HMS Belfast Ship and the shack room. I think this is a magnificent opportunity that the RNARS London Group- HMS Belfast gives to us, the radio users.
My thanks to Marc (G0TOC) for his time; to Thomas (G0PSE) for the certificates, and to every member of the RNARS for their work.
Many thanks.
Julio Cesarsar Garcia Mahillo.
EB1BSV
From Spain.
Aqui mi estacionn de Radio en mi coche:
Otro dia mas de campo:
Another day at the countryside:
Aqui teneis 18 metros de mastil de antena.
Here you have a 18 meters mast antenna.
Station QRP5w Station QRP 5w
11 Julio 2009:
Activacion Diplomas Puentes Españoles Referencia: PVA 062 DME: 47186
Activacion Pico Peñaalara 2.428metros
19/07/2009 Station QRP, Yaesu FT 897
Dipolo portable, Antena VHF 3 elementos y 7 elementos en UHFbateria y paneles solares portatiles.
--------------------------------------------------------------------------------------------
24 Julio 2009.Feliz dia de campo. antena hilo vertical para 40 metros y antena QRP tribanda para 40, 20, 10.
Trabajando con 5 W.
Mastil de 12 metros.
My visit to Royal Naval Amateur Radio Society RNARS London Group: 25/09/2009
My visit to Marconi Center England:
Antena Cometa, KITE ANTENNA: 14-marzo 2010
Para esta antena he utilizado una cometa de 3 metros de largo, un balum 10:1 y cable de bobinar motores.
La antena esta sobre unos 100 metros de altura y aproximadamente 85 metros de cable.
Las pruebas que he realizado han sido con un yaesu FT 817 y 1 Watio con muy buenos reportes de señal.
En referente a la cometa decir que es una cometa estatica.
Con muy buenos resultados en las bandas de 40, 80 y 160 metros. Algo barato y muy muy entretenido.
ANTENA GLOBO DE HELIO: Martes 16 marzo 2010
Este globo tiene un diametro de 1,5 metros y 100 metros de hilo radiante.
Excelentes resultados en 80 y 160 solo con 1 Watio.
Aqui mi ultimo juguete 30/03/2010
Here my lastest toy.
Date 20 and 25 of april 2010.
worked stations QRP 5 W: 20/04/2010 Military Transceiver Clansman RT/320
IK7MIY .. 20 Meters 15:35 5/9
II7BR .. 20 Meters 15:40 5/9
DL4SV .. 20 Meters 15:45 5/9
MM0XAU 20 Meters 15:555/9
S51ZZ 20 Meters 16:00 5/9
KB3NXT 20 Meters 16:00 5/9
IZ2KZH 20 Meters 16:15 5/9
IT9BWN 20 Meters 16:15 5/9
25/04/2010 Contacts Clansman RT/320 5W QRP
MM0CXZ 20 Meters 14:40 5/9Scotland
LZ65P 20 Meters 14:455/9 Bulgaria
A61BK 20 Meters16:005/9 U