Hi...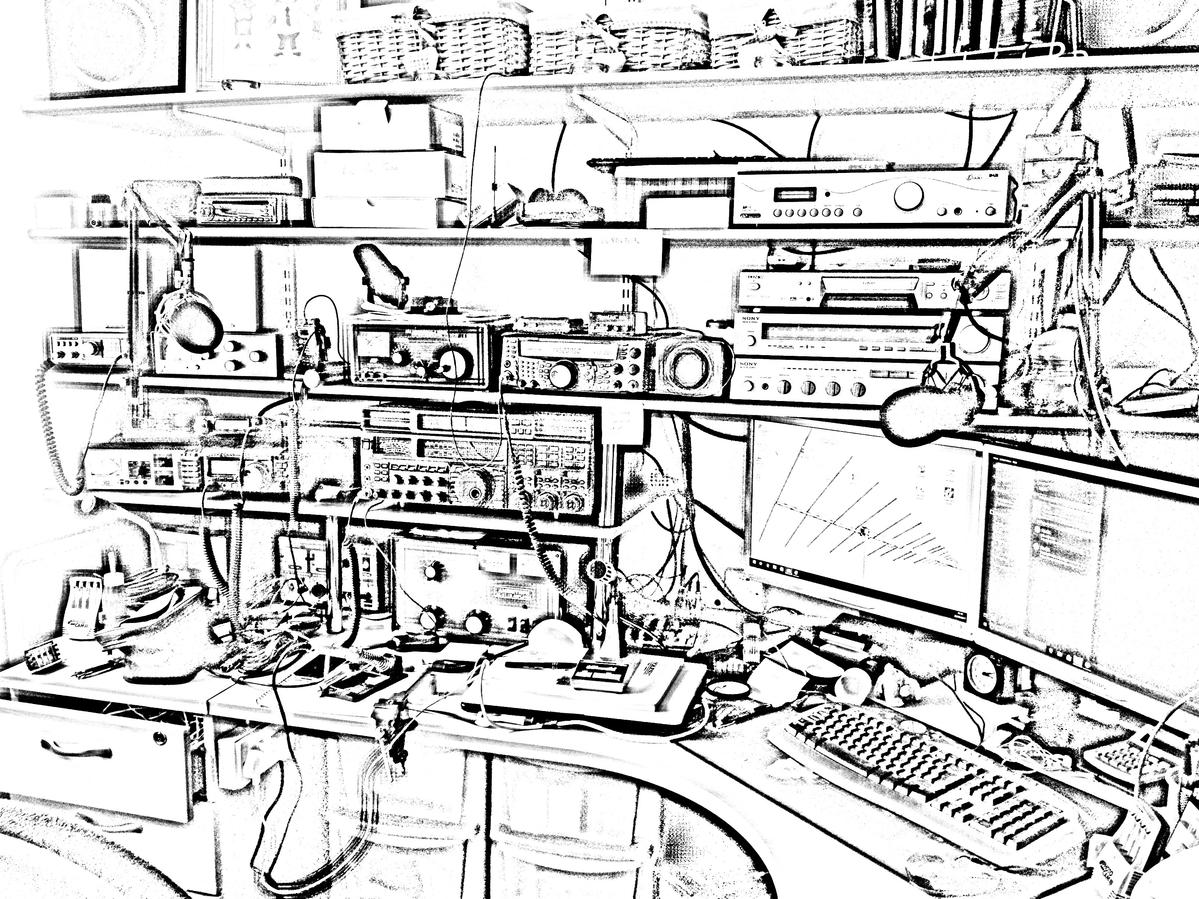 Thanks for visiting my QRZ page. I run a simple station with a maximum output power of around usually100w. 
My main radio is now an FTDX5000, complemented by an TS-2000. running to a Cobwebb mounted on a 12m pneumatic scam mast which is remotely controlled from inside the shack allowing me to raise and lower the antenna at the push of a button. I also use a long wire with a 9:1unun, each antenna is coupled to the radios through a MFJ 986 Differential - T Tuner . The long wire is at about 30' above the ground and runs over the house between my two vertical VHF/UHF antennas on each side of the house before turning 90 degrees to continue its run to a tree in the back garden
The Audio comes via a Behringer mixer into which I feed two studio microphones I can then use the EQ setting of the mixer and feed the line output into the back of the radios'.
I also use the kenwood MC-60 desk microphone. and the Yaesu MD-200a8x
Additional Help is available from my Amerton AL-811H when required which will give me full UK legal limit from it's four 811a tubes.
For portable / mobile  I use the FT-897 with a small vertical for VHF/UHF and a 10m Pro-Whip for HF. The pro-whip tunes easily on all bands (except 160m) using the matching FC-30 tuner
For D-Star
I use a DV Dongle for D-Star and below is recent contact The USS Midway.
73's and Good DX
Paul G1 WHP