First licensed as 5N2RDG January 1961 to January 1963. G3SBP license obtained in 1963. Operated as VP2VD from 1964 to 1966 and G3SBP/KV4 from late 1965 to 1966. 8Q7BN from 1982 to 1983. J6LMT from 1983 to 1984. G3SBP/W2 and G3SBP/W3 during 1985. G3SBP/4S7 1986. VS6VU from 1987 to 1991. Retired in 1994. Active again as G3SBP on All bands/Modes.
2017 - Located in Exeter, Devon. Current equipment as from 1st April 2017 is a Flex 6700, RM HLA-305 Amp and a Ciro Mazzoni Baby Loop. End Fed long wire for 80/60m
.
From 1994 to 2016 operated from Kelly, Lifton Devon:-
Equipment:- Icom IC-7800, Icom PW-1, Steppir 3 El Beam (6-40m)
Operated as GB0LMC (Lifton Methodist Church) on the 10th September 2016 as part of the Churches and Chapels on the air under the auspices of WACRAL.
Equipment used: FDM-DUO with a RM HLA-305 Amplifier to a 40m Dipole.
EARLY DAYS!
5N2RDG 1961 - 1963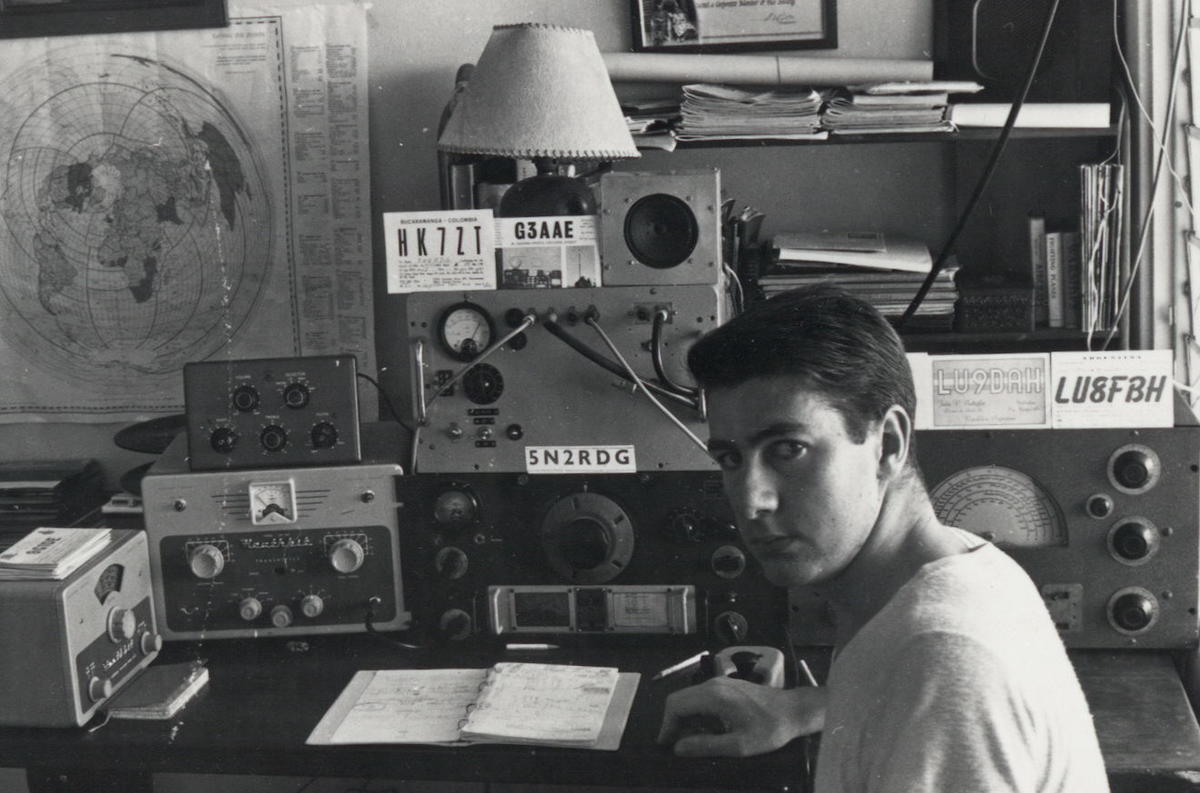 VP2VD 1963 - 1966
First DX-pedition with John (K4IIF) and K4CAF for CQ CW Contest. Using the Foremans hut during the building of the Chawell  radio stie for Cable and Wireless.
G3SBP/KV4 1964-1966
8Q7BN  1981 - 1982
VS6VU  1987 - 1991
G3SBP 1996 - 2016