Please, feel free to add your callsign or a message to my Web Contact Log (above). Thank you in advance!
---
IT9CLU
IT9CLU
I'm a Sicilian DXer.
I'm a publisher and a computer consultant. I'm married and live in Ragusa (JM76IW, Sicily, in front of Malta) with my wife.
I was born in 1964 in Scicli (South East of Sicily, JM76IS), where I made a great ham activity (like also in Catania).
I have listened to radio since 1978, first as a BCL (and CB, operator as "Koyote"), then as a SWL (I got license for the second time in 1998, with the call IT9-4639 -aka I4639RG-, assigned by Italian Authority).
I'm licensed as OM with the callsign IT9CLU (I'm a member of ARI, Associazione Radioamatori Italiani: italian ham association, Sezione di Ragusa, and ARRL).
I'm a member [# MI884] of A.R.M.I. (Associazione Radioamatori Marinai Italiani).
I like dx, expecially in MW (medium waves) and LW (radio listening, not only transmission), NDB hunting, HF, V-UHF dx, VLF research and utility decoding.
I believe in QRP (I'm member of QRP ARCI). Where we can reach with low power, why should we use more?
I operate mostly CW, digital modes (expecially PSK31 [I'm member # 16507 of EPC, European PSK Club], WSPR, RTTY and JT65) but often also ssb dxing (HF and sometimes V-UHF: mostly 6, 10, 15, 17 and 20 meters).
As telegraphist (wireless operator), I like much CW (telegraphy). About CW, I'm a GACW Club member [#580], FISTS CW Club member [#6640] and RT Telegrafia.it Club member [G.R.T., Gruppo Radiotelegrafisti, #844]. I got "Telegraphy License" (Brevetto di Radiotelgrafista) by "Radioamatori Radiotelegrafisti Italiani" club.
My preferred rigs (rx and tx): Yaesu FT DX 3000, Elecraft KX3, iCom IC-7000, iCom IC-E92D (DStar), Yaesu FT-7900R, Intek KT-980HP, Baofeng UV-3R, Microtelecom Perseus, WiNRADiO Excalibur and G313, AOR 7030+, AOR AR8600, AOR AR-3000A, Kenwood R-5000, Sangean ATS909, Tecsun PL-660, Sony SW7600...
My antennas: Rotative Dipole PKW 10-15-20 (THF1e), Dipole PKW 12-17 (TH-F1E WARC), Diamond CP6-R, G5RV junior, MFJ 1788X Super HI-Q (Magnetic) Loop, Cushcraft R8, Wonder Wand (for QRP), Diamond X510N, Diamond X300N, Hoxin V-2000 triband (V/UHF + 50 MHz), Diamond D130-J, Wellbrook ALA 1530, PA0RDT Mini Whip, random longwire...
In the photo below my best friend Corrado IT9BIJ and his son Andrea, who helped me to setup two dipoles.
My CW keys: Vibroplex by ARRL, Bencher BY-2, Kent Hand Key...
QSLing is very welcome: QSL me via eQSL (www.eqsl.cc), preferred as LOTW (I update it dayly), via bureau (ARI) or directly (please, include a SAE or SASE; 1$ for Europe or 2$ outside Europe or a new IRC, for postal fees).
You can also request my QSL online  (OQRS), after to look up the logs via HRDLog.net or Clublog
SWL (HRD) reports are always welcome!
Please, confirm my QSL (if you had a QSO with me) also via LoTW and eQSL.cc!
:: Dear OM and SWL, consider the importance of confirming QSL cards via eQSL.cc and via LoTW (ARRL), as well as by direct route. It is very important for many of us, to easily get various "award", for example.
On eQSL.cc, then, it is very important to be "AG" (that means to have an authenticity guaranteed), to make sure that the confirmations really worth.Thank you for your cooperation! ::
Awards
IT9CLU: ARRL DXCC (mixed, phone, CW, digital, 10m, 15m, 20m...), CQ WPX (more than 1000 prefixes worked: mixed plus 10m, SSB, CW, Europe, Asia...), CQ WAZ (worked all 40 CQ zones), eDX100 by eQSL.cc, eDX (135 entities), ePFX 300 (more than 900 prefixes), eZ40 (worked all 40 CQ zones), YP10NATO Gold Award, 90 years of IARU (CW)
IT9-4639: eDX 100 (and eDX 50), ePFX 300 (more than 750 prefixes worked)
I like much working IOTA (both as OM, IT9CLU, and as SWL, IT9-4639), as I like much to have QSO with islands, as well with ligthhouses and ships.
My web sites: salvomic.info - it9clu.it - Facebook - Twitter - SocialHams - HRDLogNet- ClubLOG
vy 73 and good dx's to all!  --••• •••--
---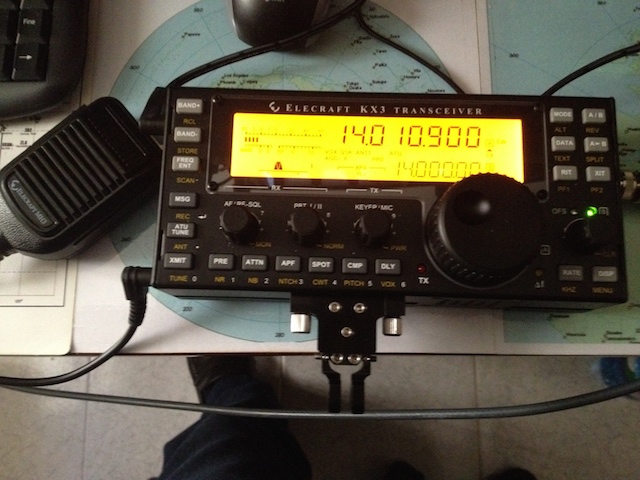 ---
---
Large Visitor Map
---
---
---
Please, feel free to add your callsign or a message to my Web Contact Log. Thank you in advance!