Some equipments of my shack:
KENWOOD TS450S-AT  with MC-43S           and a YAESU FT-817ND  with MH-31 mike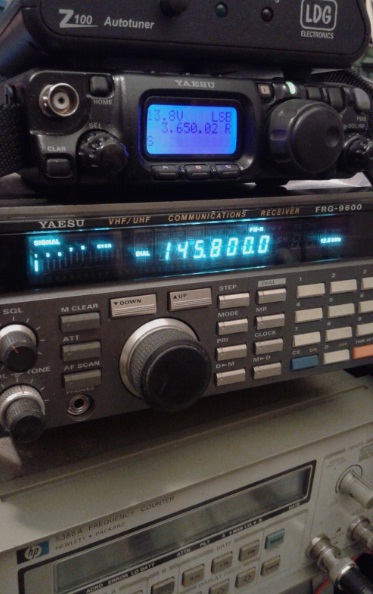 ***ANTENNA
MORGAIN 40/80m band   (Inverted V configuration... See photo)
"RINGO" 1/2 wave for 10m (work well also as 1/4 on 20m band)
WINDOM (40mt lenght ... + 6:1balun. Too big for my garden, but work fine in outdoor QRP activity)
When I'm in QRP with car power supply:
Z100 tuner is sometimes required. It's great!
During last summer holiday, I've experienced a true QRP Portable setup, near the camping Sea.
My trusty 817, powered by Li-Po, with a 40mt length WINDOM antenna, inverted V configuration:
Thanks also to good propagation.... I've made several nice QSO in QRP/P.
 

Last projects activity: Particular interest on "High Q  resonant elements" (with Advanced Tuning Controls)
With the inevitable decline of the propagation, I'm also dedicating attention
to SAT communications and to Antenna Auto-Tracking Systems.
73 de IV3FZN  Andrea