Hello, i'm Paolo , i'm 45 years old and i live in Napoli in south west coast of Italy.
I work as Area Manager in Carestream Health Italia for the south west Italy since 2001.
Over the radio I love fishing, boating, basketball (L.A.Lakers & Napoli Basket), car racing(F1, rally, gran turismo, ect), the off-road, mountain bike, photography and my BMW R 1200 GS .
Paper QSL cards can be sent either direct (CONTRIBUTION NOT REQUIRED), bureau or via LOTW as you please.
Monitor UHF 435.575 FM
Mobile phone: +39 348 34 01 393  or +39 348 51 54 605  WhatsApp ready
Visit my website http://iz8fdh.webnode.it
AWARD:
DXCC 10 MT
DXCC 12 MT
DXCC15 MT
DXCC 17 MT
DXCC 20 MT
DXCC 30 MT
DXCC 40 MT
DXCC PHONE
DXCC MIXED
DXCC CW
DXCC RTTY
DXCC CHALLENGE
W.A.A.C. (worked all African Continent)
DXCC SCORE : WORKED (actives)       328;
                               CONFIRMED (actives) 327;
                               DELETED                               3;
ED5CEF member during CQ WW RTTY 2011 (special Thanks to Jose Molero EB5BBM)
cat. MM # 1 Spain # 3 Europe # 5 World
Team
Me, IZ8FAV,EA1ACP, EA1DVY, EA3HCJ, EA5CEE,
EA5CEF, EA5CEG, EA5FDM, EA5IK, EA5KM, EA5BZ, EA6DD
IZ8FDH ;)
Me (left) and my Friend Salvatore IZ8GGF (right)
IW8DKM Pino, IZ8DQH Francesco, Me, IZ8DBJ Mario, IZ8GGF Salvatore
Old Callsign: IW8EOG (1998-2001)
My setup:
ICOM IC-7800 + ICOM SP-34 Kit PHONEMA

Heil Sound Pro 7 (Red)

LinearAmplifier SPE EXPERT 1K-FA

Array Power Master (swr&power meter)

microHAM micro Keyer II

Begali Simplex
KENWOOD TS-2000 + KENWOOD MC-90 + KENWOOD SP-23 + KENWOOD PS-50

Heil Sound Pro Set Elite HC6

LinearAmplifier ACOM 1000 HF + 6 mt

microHAM micro Keyer II

Diamond SX-600 (swr&power meter)
TOWER 9 mt. (40x40x40) PROSISTEL

Steppir DB-18 + SDA 100 Controller +

YAGI 5 ELEM. (6 mt.) Eco Antenne
KENWOOD TS-480 SAT (portable operation) + KENWOOD MC-60

KENWOOD TM-D710 E (portable operation)

KENWOOD TH-D7 (portable/mm A.P.R.S. & Cluster)

KENWOOD TH-D72 (portable/mmA.P.R.S. & Cluster)
TOWER 12 mt. (25x25x25)  + delta loop 3 elem (6 mt.) QTH/P

Diamond X-200

Diamond X-5000
Midland Alan 44

(my first c.b. radio)

Midland Alan 48

(collection radio)
So many thanks to all of the stations I've spoken to and all those I've yet to meet for making this hobby so great and something really special for me.
Dxpedition IF9/IZ8FDH from Favignana Isl. EU-054 summer 2003;
Dxpedition IB0/IZ8FDH from Ponza Isl. EU-045 summer 2003 ;
Holiday QTH, Conca della Campania (CE)
locator: J N 6 1 X I
    Setup : Kenwood TS-480 SAT
                   Kenwood MC-90         
                              Antenna Rybakov (vertical)
Skype: iz8fdh
http://www.youtube.com/user/iz8fdh?feature=mhee
http://www.flickr.com/photos/22779665@N06/
http://www.flickr.com/groups/iz8fdh_radioamateur/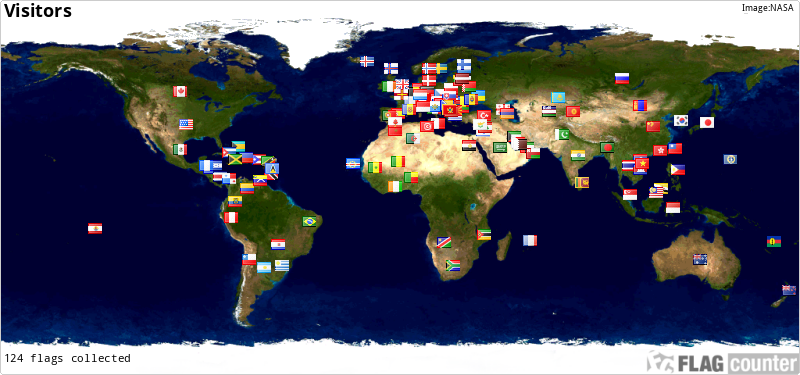 my BMW R 1200 GS
Vesuvius
my mountain bike TREK                          me and Molero EB5BBM
testing Lamborghini Gallardo Superleggera 530 CV and Subaru Impreza WRC
Napoli by night
me, EB5BBM Molero, IW8DKM Pino, IZ8DBJ Mario, IZ8FAV Giorgio
Special Thanks to EB5BBM "Molero", IZ8FAV Giorgio, IZ8MBW Fabio,
IZ8GDM Ros, IZ8GGF Sal, IZ8DBJ Mario and "Zio Pino" IW8DKM
my Steppir DB-18 in old qth
Spiderbeam during WW RTTY DX Contest 2011
IZ8FAV, EA3HCJ & Me
i love fishing
Me (in yellow) and my friend Giacomo before starting for a  mountain bike tour in Napoli (6°C.)
Backlight in Marina di Pisciotta (SA)
The Pantheon in Rome
Thanks for reading my QRZ.com corner and look forward to copy you on air.
Good and Peace to you whoever you are
73 de Paolo IZ8FDH