If you'd like my QSL card:
Please send2 green stamp or 1 new IRC with a self addressed envelope direct. Send SAE for 100% QSL.
〒194-0035
東京都町田市忠生3-6-27
藤記 隆志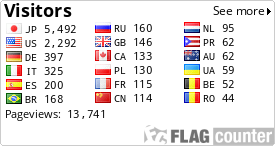 Thank you for reading.
It acquired a license at the second grade of junior high-school in 1978. And, JN1NDY was started when I was in the second grade of high-school in 1981 and operation began.
I like to get for DXCC-award very much.It is possible to become a Honor roll -member so far by MIX-mode.And 6m-DXCC are acquired.
The hobby besides amateur radio is rugged and loves to play baseball.
My son also has the license of amateur radio. callsign is JG1FFM/Gin.He likes baseball also. Baseball and amateur radio enlarge son and my relations very much and it exists.
QRV was done from San Diego with W6/JN1NDY in March, 2009.
Equipment__IC-756pro2(50W)
___________FTDX-5000MP
Linear amp__IC-PW1(1kW)
Antenna____4ele Stepp-IR 4E/3040 4ele for 20 -10m Rotatable DP for 40m & 30m.
__________CD-78(by CD) for 80m
___________8ele-YAGI (CL6DXZ by CD) for 6m