About me: 
I earned my technician license in late 2016. I was hooked, so In February 2017 I upgraded to General, and in April 2017 I upgraded to Amateur Extra Class. I love Ham Radio and the people I meet and QSO all over the world.
I'm most at home when i'm operating from the outdoors Mobile, Portable (QRP and 100W).
I operate on many radios VHF/UHF (and DSTAR/FUSION/DMR) and HF from the shack at home.
At Home, in Castle Rock CO i'm running:
I have two base VHF/UHF radios at home, one in the Shack, and one in the home office.
The Shack VHF/UHF is a Diamond X300, with an Icom 5100.
In my Home office, I'm running a Yaesu FT 7900 with a N9TAX VHF/UHF Antenna for "Second floor operations".
HF: Yaesu FTDX3000.
HF Antennas: Butternut HF9V, Chameleon Emcomm II End Fed.
Portable: QRP - I'm running an Elecraft KX2 for portable along with various HT's. I've operated VHF/UHF/Digital/HF on Three Continents! I use an Icom 7300 portable when i'm operating with high power.
I  love SSB, and any digital modes. Look for me on FT8, JT65 and PSK31. I also dabble with Winlink and Winmor.
I'm also active on Yaesu Wires-X/C4FM with the Colorado Amateur Radio Team  using my a FTM400 and FT2D. I operate a Wires X Node with a Yeasu HRI-200 and a Yaesu FTM-100D. Look for me in Wires X Node# 28484 The "Colorado-Link".
I use a SharkRF OpenSpot, and Raspberry Pi DVAP for DSTAR with an Icom ID-51A Plus. I also use DMR and Brandmeister on a CS580 - Talkgroup 310844.
I'm a volunteer Examiner with the Patriot VE Team which is accredited by the Laurel VEC.
I'm a member of the folowing radio clubs
73,
Justin
Operating from Laguna Sibinacocha in Peru at 16,000 Feet on an expedition as OA7/AE2L.
VHF ops to the other teams around the lake
Operating Solar QRP Portable at the bottom of Metberry Gulch
Operating as TF/K2BBJ in Iceland in May 2017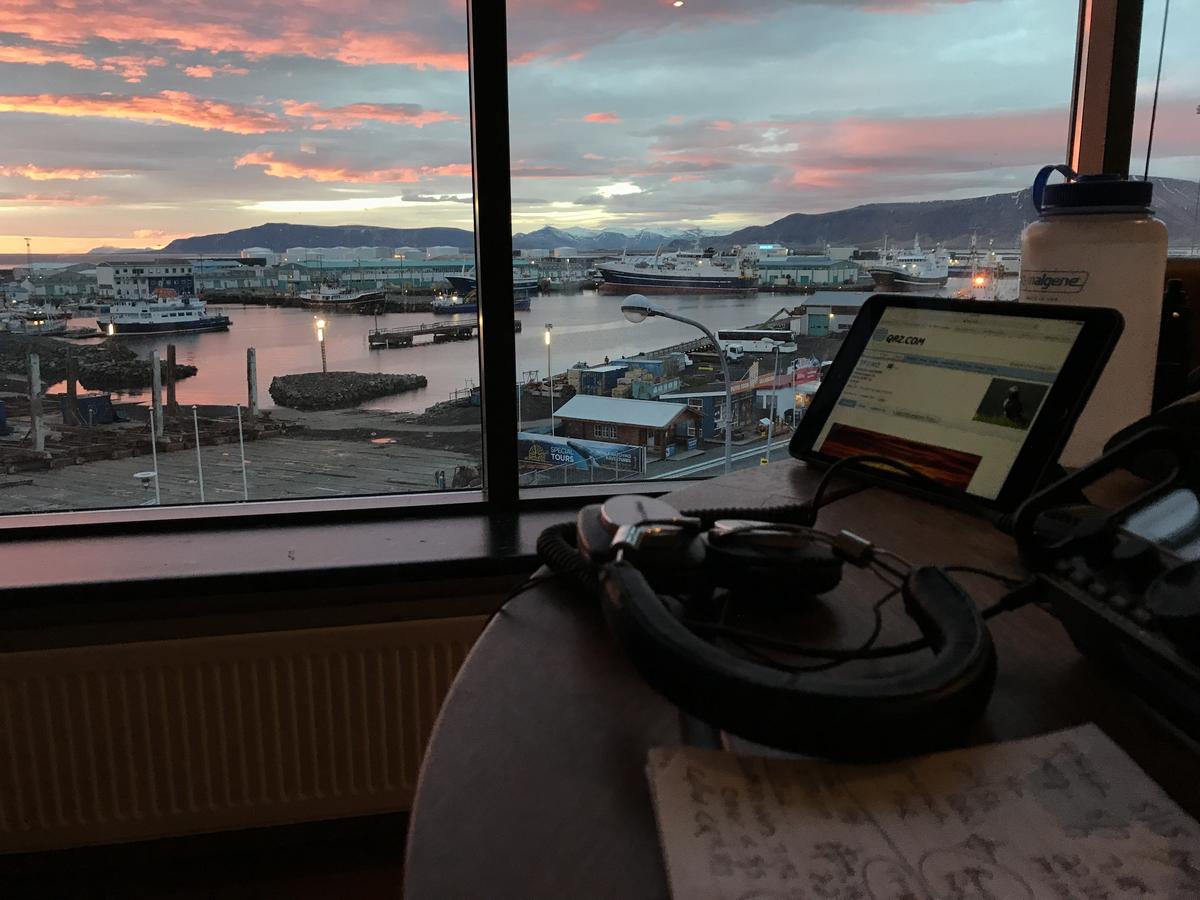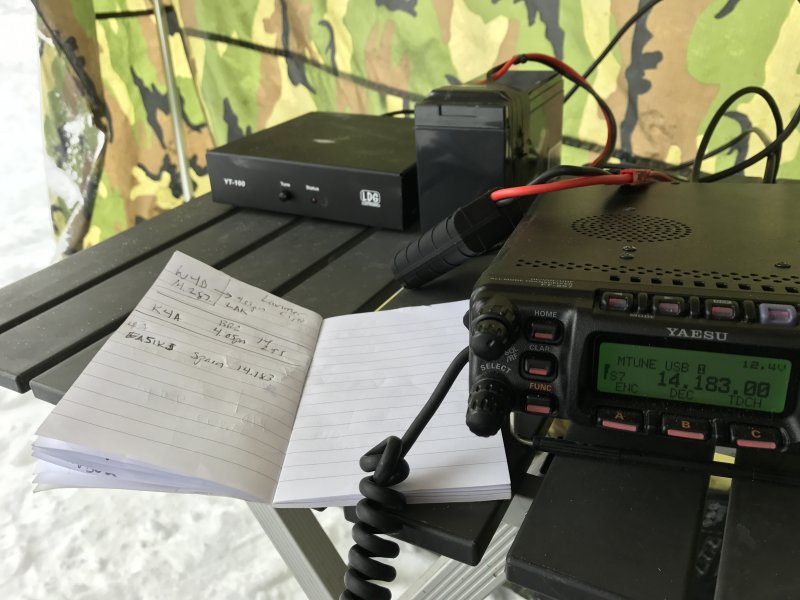 Antenna Launcher