♦ page design, graphics, and photos by K6DWI ♦ (Bald Eagle, excepted)
The best number is 73…. 73 is the twenty-first prime number Its mirror, 37, is the twelfth and its mirror, 21, is the product of multiplying
7 and 3…. In binary, 73 is a palindrome: 1-0-0-1-0-0-1, which backwards is 1-0-0-1-0-0-1
Sheldon Cooper
73 in International Morse Code,
(7)
--...
which backwards is (3)
...--
(
Thank's Andrew)
Previous calls:   
KF6DWI

KK6JGS
One birthday, somewhere around 1968, my father gave me  a Lafayette Explor-Air Mark V Receiver.
I remember listening to Johannesburg, South Africa late into the evening almost every night.
Many years later I received my first call (1995) as a tech after a buddy talked me into studying for the exam.
I quickly became bored with the uhf/vhf local stuff and let my license expire.
After being introduced to HF radio at a local "Field Day" I was hooked on DX, being able to talk to people
around the world with the same hobby.
Picked up a used Kenwood TS-440/S and installed a bhi dsp module and a hoa friendly Hy-Gain trapped vertical antenna
and have done fairly well receiving the WAC, Grid Squared, WAS, County Hunter awards.
Another passion of mine is photography - Ships, Planes, Trains, & Automobiles :)
Received my 1000th QSL confirmation today (11/12/2016)
QSO's: 2296, Confirmed: 1300, Countries: 63 (03/04/2017)
QSO's: 3000, Confirmed: 1770, Countries: 69 (09/09/2017)
QSO's: 4000, Confirmed: 2520, Countries: 78 (02/15/2018)
Until next time...........
NEW STUFF!
Started playing with JT65 this Sept 2016, made contacts in USA, Japan, Australia on the first evening I tried it. Still need to work out some details and get an audio interface such as Signalink or Rigblaster (any donations?) instead of the microphone
up against the speaker and VOX controlling PTT.
---
                                   ***** FYI, I will not log any unfinished JT Contact's *****
First FT8 contact - Aug 29 2017
Short Wave Listeners welcome and will confirm if requested.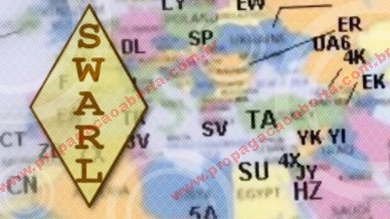 QSO Info: Contacts uploaded to LOTW, eQSL
If you would like a full size QSL card by email, send request
to QRZ email address above. This will be random card design
unless one is choosen from QRZ pages.
---
---
To my friends and companions who kept me company along the way:  Gracie Lee - Allegro - Duncan - Rosie
---
Contest(s) & Special Event(s):

Equipment:
Kenwood 440S/AT/DSP

Ameritron 811A

HyGain AV-18AVQII
Kenwood 440S/AT
---
Southern Pacific Alco RS-11's , 5723 & 5726 delivered in 1956 in "Black Widow" paint but setup short hood forward
---
---
---
<
A special thanks to QRZ.com!
      QRZ AWARDS
      eQSL AWARDS