Thanks for visiting my page! 29.600 MHz is the FM simplex frequency for the 10M band. Use and enjoy!
2017 - Sporadic E season started with a vengence on 15 May! I am enjoying working both 6M and 10M FM with hams from across the North American West! I operated "1B-Battery-OR" at Willamette Mission State Park with the FT-817 on 20M phone and PSK31. Fun in the HOT summer weather!
2016 - I ran "1B-Battery-OR" for a couple of hours with my Yaesu FT-817 @ 5 Watts into a low dipole at the Pioneer Cemetery. I made a handful of 20M phone contacts (AB, AK, CA) - all on the internal LiPo batteries. 
2015 - I was away in California and only visited an FD site - no operating this time.
2014 - I ran a similar Field Day scenario to last year, except I used an old LDG QRP Automatic Antenna Tuner. To my amazement the Log Periodic tuned-up and worked fairly well on 20M! It don't think it has any directivity on 20M, but I had decent reports from CA, AZ and AK.
2013 - I had my best Field Day in a decade running "1B-Battery-OR" with my Yaesu FT-817 @ 5 Watts into my AS-2851 military surplus Log Periodic on 2M, 6M and 10M SSB Phone. I worked OR, WA and CA stations.

At home I'm running a Yaesu FT-857 into my big vertical dummy load (JTV-680). I enjoy 29.6MHz FM. Honestly, I spend most of my time listening and decoding on the bands using my Elad FDM-S1 SDR.

If you like digital modes, you should try Shortwave Radiogram. This is a program hosted by Dr. Kim Andrew Elliott (KD9XB) and airs Saturday and Sunday on shortwave frequencies. He mostly uses MFSK32 for text and images. The program is made up of interesting news and technology stories with images and is really lots of fun to decode. It is a proven fact that the Radiogram concept allows vintage analogue shortwave transmitters to reach far beyond their typical coverage area.
I'm also very interested in Digital Radio Mondiale and maintain a Yahoo Group and Blog.
I prefer to confirm contacts here on QRZ. I'm burned out on using EQSL.

LOTW is by far the nastiest kludge ever foisted on ham radio operators. I am no longer an ARRL member due to that fact and their membership price-gouging. What the hell, ARRL?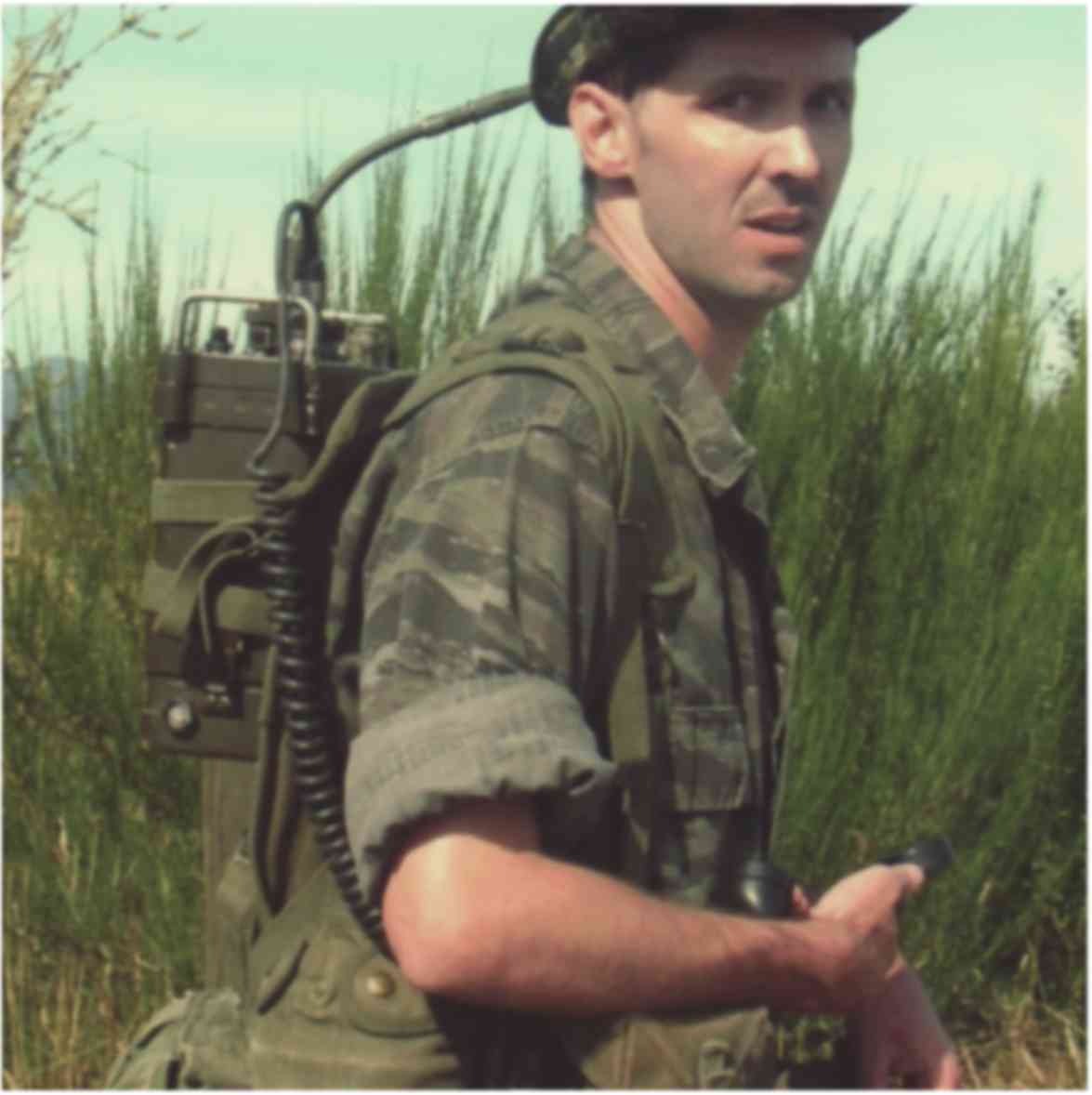 AN/PRC-25 and me with a clean-shaven, serious look.