PLEASE SEND QSL CARDS TO MY ADDRESS: 117 GLENWOOD DRIVE HUBERT NC USA
I WILL SEND ONE BACK,I enjoy collecting them. Thank YOU! 
PLEASE LOG OUR QSO HERE ON QRZ.COM or if you prefer eQSL, THOSE ARE MY PRIMARY LOGING PROGRAMS, THANKS AGAIN
Actic duty US Marine since 2006, Deployed to Afghanistan 3 times now. I am currently stationed at Camp Lejeune Nc. Ham since 2003, Married and have a beautiful daughter. I am involved with Onslow County Amateur Radio Club and Onslow County Amateur Radio Emergency service,https://www.facebook.com/pages/Onslow-Amateur-Radio-Club/200128850009662, I am a Vol. Fire Fighter at Bear Creek Vol Fire Dept. I am usually on 2m and 10m,12m,15m, 17m and 20m thats where I hang out. and Yes I will send QSL cards!.  https://www.facebook.com/KB1KBT
<iframe align="top" frameborder="0" height="325" name="iframe" scrolling="yes"src="https://secure.clublog.org/last10_iframe.php?call=KB1KBT" width="450"></iframe>
SKYWARN Spotter Number: 11-370
National Weather Service, Newport Nc.
Here is the list of my station equipment:
HT's-
FT-60, VX6R, TYT MD-380, Wouxon KG-UV3D, Motorola MTS2000 800Mhz
Mobiles-
FT-2900R, FT-8800R
HF-
TS570-S (G) With MFJ Versa Tuner II
Ant.- G5RV &  Double Di-pole,
 2m/70cm Vertical's- 2m/70cm J-pole & UVS-200,
Larson NMO150BK 2m 5/8 wave (mobile)
Power Suplies: Astron RS-35A, RFC 2-23(VHF HT amp)
MY MOBILE IS A 1985 CUCV M1009 
ME AT WORK;
Our Club running the communications for the USO Boot on the Run 5K Race
Our club at our monthly breakfast presenting our seal to the golden corral
Here is my portable Antenna Mast for ARES, Field Day, or What ever, it extends up to 26 feet and only weighs 22 pounds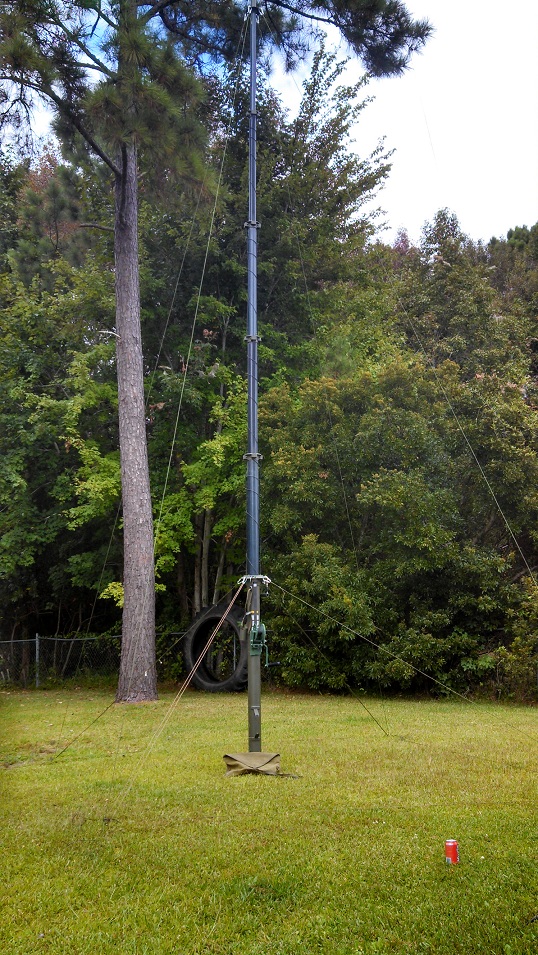 My family --
My 2nd deployment to Afghanistan :
script tags are not allowed.