Hi! I am WX5SCT formally KF5FHU,
I received my first callsign KF5FHU in 2010 shortly after that I passed my Generals test on May 8th,2010. I originally got into amateur radio for storm chasing, but I quickly realized that ham radio has so much more to offer. That is why I worked so hard to get my Generals license.  I plan on getting my Extra class license as soon as possible. I am mainly floating around 40M, 20M, 10M, and 6M.
When you QSL I would greatly appreciate a SASE along with your QSL thanks!
I have gotten into collecting antique radios and stamps, I am a E911 Dispatcher that covers over 500 square miles, and a large number of agencies.
#11067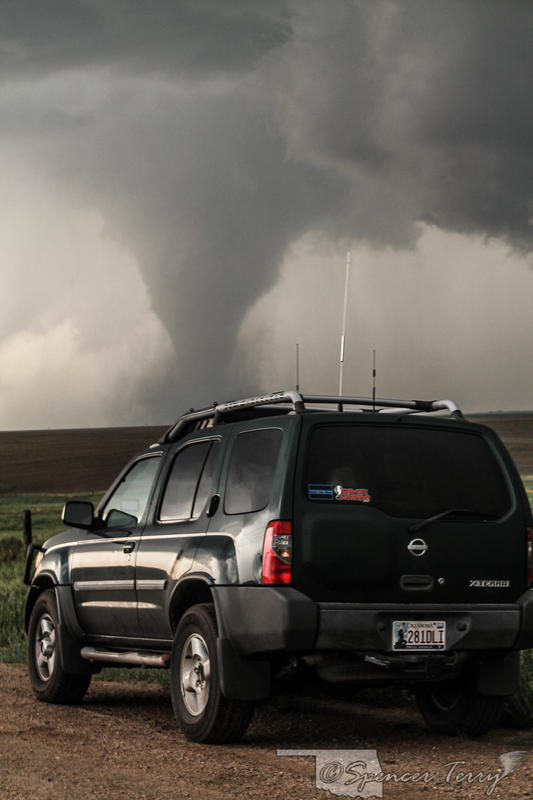 Out chasing near Dodge City, KS May 2016
Out exploring Route 66 in Sapulpa, OK