I have been interest in amateur radio for years, but my brain and code just does not mix. When licensing dropped the code requirement and the rebirth of my interest in rocketry and radio controlled aircraft lead to the need for live video, tracking and data collection.  I tested and passed my Technical HAM in 2013, and started putting it to use.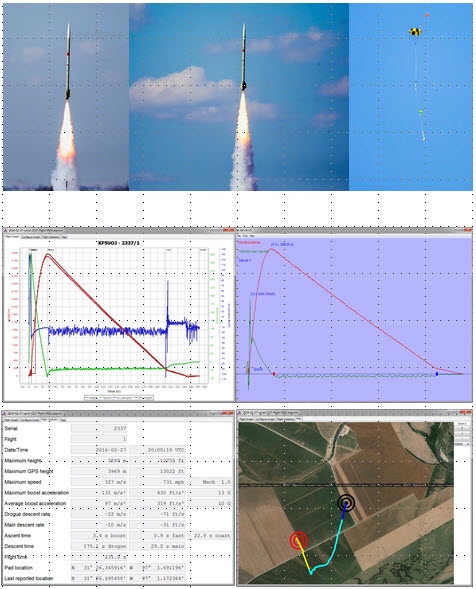 Then my interest grew in DX'ing and 10 m was open so I setup a HAM shack with a FT-450.  Well one thing leads to another, added the Carolina Windom Compact 80, and started working the other bands.  The Tech privileges are great for my rocketry and RC projects, but limited for DX'ing.  Therefore, I added my General in 2015, and then passed my EX in 2016 in Friedrichshafen, Germany at the DARC HAM RADIO exhibit. 
In 2016 -2017, I was on assignment in Saudi Arabia and living in Bahrain.  Before I left on my assignment with help from friends, I setup my HAM Shack with Remote Rig so I could operate my kit from Saudi and Bahrain.  I linked my FT-450 with a Remote Rig 1258 MK II, and was easy to setup and use with Yaesu PPC and Ham Radio Delux . 
I wanted to add a beam and a friend found a TGM Communications HQ-1 at a great price.  The biggest challenge was setting up the mast and the rotator.  Did not have time to setup a tower, a mast was the only choice.  So I settled on a Yaesu G-450A manual rotator and converted to a remote control unit using a Remote Rig WebSwitch 1216H.  After studying different mast/tower/rotator configurations, the solution chosen was to mount the rotator at the base.  The last part of my kit was the antenna switch.  I use a Remote Rig Antenna Switch 1289, which can control five antennas. 
I have since added a FT-991, which gives me 160 to 70 cm bandwidth in one radio.  However, the FT-991 and the Remote Rig are not playing well and I am still trying to figure it out, but that is half the fun of being a HAM.
Stations:
Yeasu FT-991

Yeasu FT-450D with 

RemoteRig 1258 Mk2

RemoteRig 1289 Antenna Switch

Yeasu G-450 controller by RemoteRig 1216H

Yeasu FT-7900
Mast:  
Mast Base Diameter: 2.5 inch / 6.5 cm , height 

45 feet or 13.7 meters

Base Diameter: 2.5 inch/ 6.5 cm, height 40 feet or 13 meters

Base Diameter 1.5 inch, height 20 feet
Antenna:
Station 0:  

HQ-1 20/15/10/6 Beam with G450 Roator

 Elevation: 45 feet / 13.7 meters

Station 1:  

Carolina Windom Compact 80; 80 - 10M,  Elevaton: 38 feet / 11.6 meters 

Station 2:  

MFJ-1754 2M-70CM,  Elevation: 20 feet /6 meters
Software:
HAM Radio Delux
Yaesu PPC for FT-450
Logger32
QRZ Call Sign and Logger
MRP40 Morse Decoder