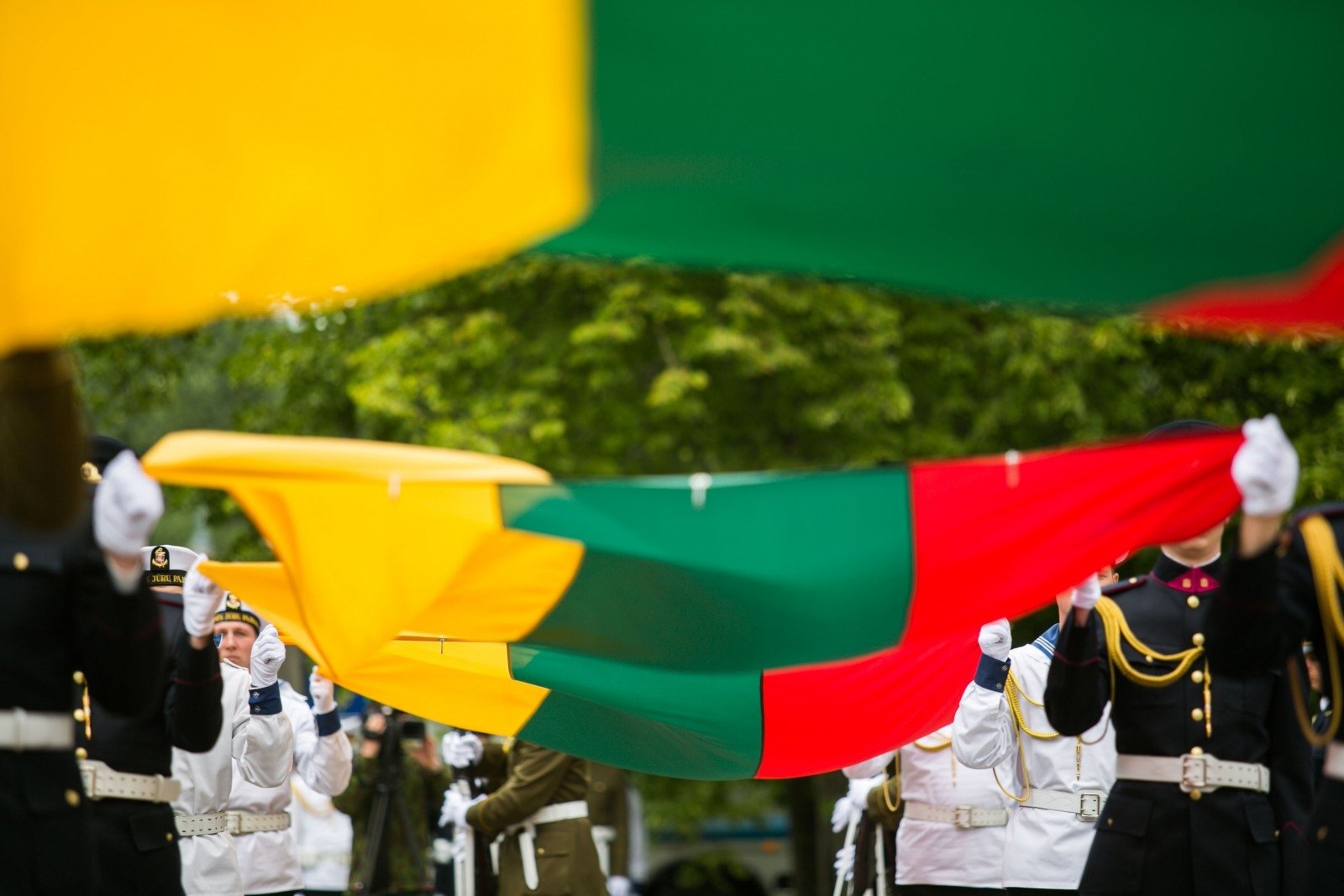 Introduction 
Welcome to the amateur radio diploma programme exclusively for the 100th anniversary of the restoration of the State of Lithuania. To celebrate the Centennial of the restored Lithuania, Lithuanian amateur radio society (www.lrmd.lt) will support special activity on the air with dedicated callsigns LY100A-LY100Z throughout the month of February, 2018.
Awards
Special PDF diplomas will be issued for amateur radio operators who will work at least 10 commemorative special callsigns from the range of LY100A-LY100Z. To collect the electronic diploma, please send a free-form e-mail to hq@lrmd.lt with the callsign which is eligible for the award. Printed diplomas might be available upon request.
Additionally, special commemorative souvenirs from the Seimas of Lithuania will be available for the most active stations for the highest number of QSO's with different LY100 callsigns in different bands and modes. Five different stations from LY, Europe and world will be eligible for this award.
Station operators
Celebration

We celebrate the most important date of the Centennial, February 16, the birthday of the restored Lithuania. The entire Lithuania and Lithuanians abroad will celebrate it in their own way – by continuing the old traditions and creating the new ones. 75 various cultural events will mark the date around the world. 
History
The Act of Reinstating Independence of Lithuania (Lithuanian: Lietuvos Valstybės atkūrimo aktas) or Act of February 16 was signed by the Council of Lithuania on February 16, 1918, proclaiming the restoration of an independent State of Lithuania, governed by democratic principles, with Vilnius as its capital. The Act was signed by all twenty representatives of the Council, which was chaired by Jonas Basanavičius.
The Act of February 16 was the result of a series of resolutions on the issue, including one issued by the Vilnius Conference and the Act of January 8. The path to the Act was long and complex.
Today, Lithuania is a member of the European Union, the Council of Europe, a full member of the Eurozone, Schengen Agreement and NATO. It is also a member of the Nordic Investment Bank, and part of Nordic-Baltic cooperation of Northern European countries.
The United Nations Human Development Index lists Lithuania as a "very high human development" country.