NEWS:
For castle activities see OS5K/P
---
It has been a project for almost 30 years, in 2012 I did it :
- ON4EZJ since july 31 2012
- onl11675 from april 2012
- OS5K and OS5K/P since june 2016 as vanity calls
Member of UBA- Section RBO
for further information, please visit my homepage www.pkohl.be
---
shack as of 2017-11-13
The Omni VII, Orion and the Dell Optiplex 760 are back in the shack...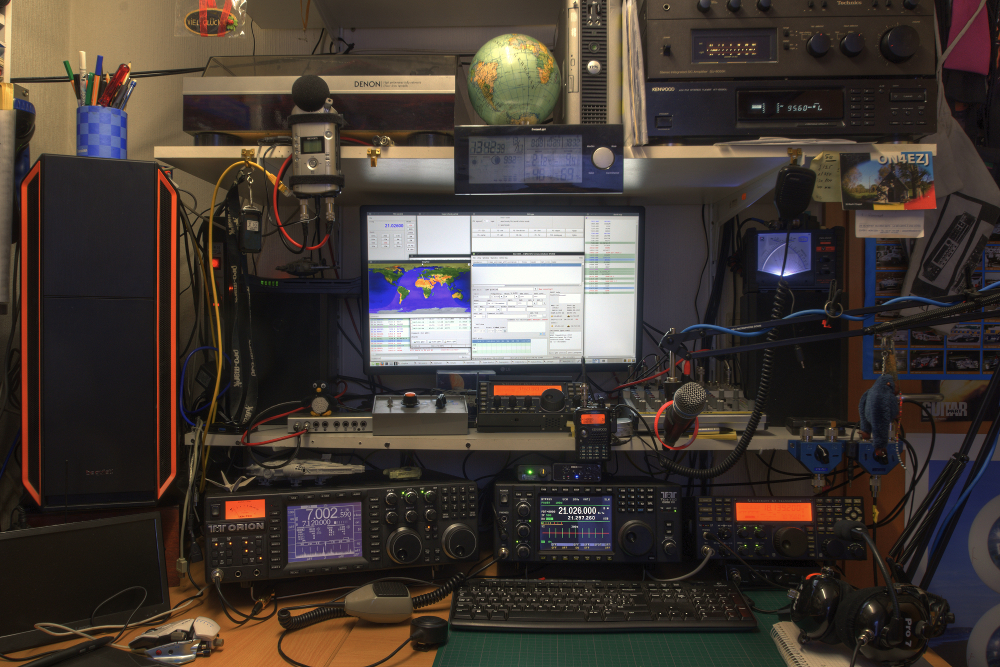 shack as of 2017-07-21
added a TenTec Orion and a Elecraft K3...
shack as of 2015-05-05 - becomes pretty definitive !??
older version : the IC820 is sk, the TS850s serves another OM
hereunder a photo of my last shack - moved because too close to the antenna
added by DK8NC