QSL mgr for :
OT0X, ON5DXL, ON12FORTS, ON4FORTS, OR90VL, OO6DP, OT6DP, 3A/ON6DP/P, ON69MIA, OQ50USA, OT7EPL, OP0P, O14L, OP15L, OP16L, OP17L, OP18L, TM1G (IOTA 2012), TM6G (IOTA 2016), FM1HM, FM4KA
I was born in August 1960. I'm a social assistant and I'm active on the air since 1988, first I was ON1KAT in March 1989 and in october 1989, I became ON6DP after CW examen for HF operation. I'm speaking english, russian, french, german, dutch. I'm very active on HF bands from 6m to 160m in SSB, CW, RTTY and PSK31,63 & 125 when I have free time and also during the week -ends and few contests
Particularly, I'm interesting by the DXCC, IOTA, WFF, Castles activities
Now I have 338 DXCC in Phone - 333 in CW - 282 in RTTY and 250 in PSK
Since April 2006, I'm the owner of a 2nd Callsign : O P ø P with which you can QSO with me also on the air (only 3 OP0 pfx in Belgium)
I hope to meet you on HF Bands (SSB-CW-RTTY-PSK) with one of the boths calls ON6DP or OPøP.
(on6dp@uba.be ) or ( on6dp@on6dp.be)
QSL is 100% Buro, Direct , LOTW, E-QSL
EPC # 2553     DMC # 1220     10-10 # 25985   VP#2432        30MDG # 2152
070 # 1110      ERC # 0636      MDXC # 556     BDM # 0293   CDG # 0229
;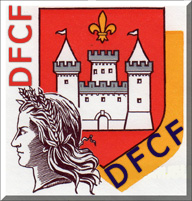 ;
Paper QSL is preferred of course !
You can see and search into my log on : https://secure.clublog.org/logsearch/ON6DP
Carte LOCATOR : http://tk5ep.tk/googlemap/carto.htm
ON6DP Equipment:
Antennas :
1.) ULTRABEAM UB-40MX (for 6m to 40m included) about 20m up
2.) KELEMEN Antenna (160-80-40-30 m ) about 14 m up
3.) G5RV- ZS6BKW  about 14 m up Gnd (10-12-17-20-40 m)
TRX:
1.) YAESU FT-2000D (200 w)
2.) YAESU FT-1000MP Mark V (200 w)
3.) KENWOOD TS-950SD (150 w)
4.) KENWOOD TS-480SAT
5.) ICOM IC-7000 (for portables activities)
Interfaces
1.) MicroHAM DigiKeyer for the FT-2000D
2.) MicroHam DigiKeyer for the FT-1000 MP Mark V
3.) Digibox 2 for TS-480 SAT & IC-7000
Computer PC AMD Hexa Core Processuer 1100T with 16GB RAM (Win7)
PC Notebook ASUS  Core i7  3,4 Ghz (Windows 8 64 bits)
I'm doing myself the QSL layouts and printing myself my QSL's. I send always QSL paper for a QSO. Since 26 years (1989-2015), I have sent and printed more then 110000 paper QSL's until yet. Look also on

www.lz1jz.com
Below, any of differents models of my QSL's bottom
AWARDS :
https://plus.google.com/photos/103806527032993735243/albums/6030382038078422593