Dear Readers!
Here my Family and I live in Madum near Ulfborg and near the West coast of Denmark.
My gear is:
Yeasu FT 897 with 100 watt
Mike is a Yaesu MD-100
Yeasu 7900 vhf/uhf in the car
Icom 245e is the good old vhf station at home
I use a invertet windom antenna for 10, 12, 15,17, 20, 40 and 80 meters. About 10 meters from the ground.
And 10. december 2016 QRV with an Hexbeam from MWØJZE on 6, 10, 12, 15 ,17 and 20 m
A 1/4 groundplane for vhf
My licens began in 1979 (OZ1FZW) and I worked a lot of stations on 144 mhz. The ekviment at that time was an Icom 245E and two 8 elements horizontal plus 100 watts! That was great. I still have it and love that good old station without too many bottoms to turn. Then I went to school and became a forester and lot of good work to do and still do. No radioaktivite only seeing the antennas along the road. But now (2015 january) I will try to do some more on the HF bands and hope to meet you readers with my danish A licens.
I will try to DX but also just get some a nice talking and a good connections. I like to do experiments with the antennas and radios. Make tests and enjoy the radionoises. You can see that in my garden somtimes. There are wires all over!
I like my work but also sailing, hunting and fishing, taking fotos and joyning the local Rotary club where I am the counselor and helping exchange students inbound and outbounds. In the winthertime a do some floorball playing with my freinds and have a lot of fun there in the dark and cold days, too.
Perhaps I will hear you when I am on the radio and perhaps also speak with you. Looking forward to it.
I am not collecting  QSL carts but will be glad to return on mail with some pictures and confirmation.
You are also welcome to look at www.petermaarup.dk my compagny side
In Januar 2017 I got a anthother new and easier saying callsign OZ 1 T
Vy 73, OZ 1 T, Peter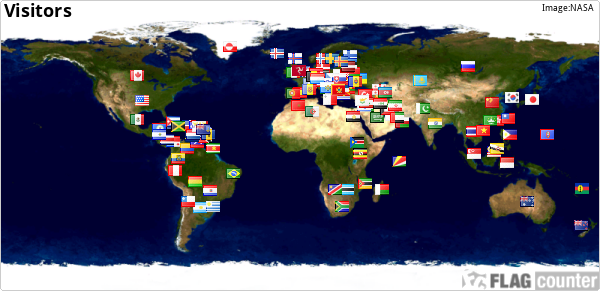 Here you can see our intrance from the NW side. The wind is blowing so near the Northsea coast. Look at the trees what way they are pointing. They are 40 years old...My 2 m groundplane has in septembre been put on top of the small mast in the tree in the far end nearly in the middle of the picture.

My powerstation! 6 kw/h when the sun is here! Not the same position as in Africa. So at Wintertime here in Denmark we had to put electricity into the cells! It can produce about 5.000 kw/year. Because of that I do not use 1000 w at my antennas!
Here are some of my eksperimental antennas. A full deltaloop for 20 m and a Windom antenna for 10, 12, 15, 17, 20, 40 m in top of my flagpole in an early foggy morning.
The Hustler mobil antenna on the boat. I will try to use the rig on the boat later.
A long story about putting up a mast and antenna;
May 2016 asking the county for a permission
12. sep. 2016 I got my permission to put up an antennamast.
And the we started digging a hole and put some concreat in.
The hexbeam has  been packed out 9. octobre 2016.
Some trouble with the rotor- but it is ok now.
6. dec 2016 I still doing things on the mast and lines. I am working and it is soon getting dark here in Denmark. So not much time for getting finished. Is from 10. december 2016 ready with the Hexbeam. See the pictures of the Hexbeamstory below:
New mast on trailer ready to host a hexbeam and my IT antenna.
Jens Ole, OZ1LWT and Abbi the dog
My self ready for a new antenna in september
Hexen ready in november
Here my radio is ready for going /mobil.
Here is my mobil with a 10 m Diamond wipe on the sandy beach of the island Rømø(Roemoe) at the westcoast of Denmark near the German border. Se here: http://map.krak.dk/m/zTfNH where I sometimes do  /mobil. It is fantastic what saltwater can do with a radiosignal! On the 10 m wipe I have done QSO with Japan, Canada, Brasil, Europa and Africa with 100 watt.  And done it on 15, 17 and 20 m!
The beach is not sandy but wet this day in July 2015
Here I am ( http://map.krak.dk/m/8Nktp ) on a sunny day in novembre 2015 near Ringkoebing Harbour trying my Hustler antennas to 15, 17, 20 and 40 m. I have my boat in the Harbour. A good spot to go mobil near the water and you can see there is an old powerline near the front of the car! Perhaps I should try this as ground...
I do other things than radio. Sometimes I also work as the forester I am! Here is the Harbour of Ringkoebing 20 kilometer south from where I live. Spend a lot of time here and in a sailing boat and training youngsters and grownup people to sail.
Here you see My Fair Lady, the Only one I have  and pushing it with my good Suzuki car on to the crane. It lifts it into the water and then we put on the mast and sail.
A nice Pike from a freshwater lake near by.
A young pig from a hunt in Germany at wintertime 2016