---
Dear Readers!
Welcome to my Qrz.com my name is Jens Ole, OZ1LWT. I GOT my license I in June 1987 and got the callsign OZ1LWT. I in 1988 passed I CW Test and I began HF and mainly find ​​DX'hunting interesting and have been QRV Ind SV9 / TA-SP-DL-OE-HB9-HA3-YO2-LZ7-SM-LA-EA6-EA8 when I used one FT857DSP mobile . 
I also have to do some farming, I have 10 hectares of land, which is for the Wild Animals. . I also has 70 hectares of land for hunting. My QTH is CA 10 km from Holstebro.
I am ​​also QRV in my EchoLink node 293839 where you can give me a call.
You are welcome to call me on ASR Repeater see more info on http://asr.oz5thy.dk/?page_id=10
 If you want to see the antenna, there are pictures up top. You can also see the OZ2JM profile. He is my son and he is 31 years old and has a D-license. He lives in olholm  and GOT an AP Degree in Computer Science in 2008 with a scholarship. I have 4 children, 2 boys and 2 girls. Jesper the oldest, Michael the second oldest, Birgitte the next youngest and Maria, the youngest of the children. My children mean everything to me and I am happy to have a big family. 
I  am electrician since 1988. I work as a service technican I five years when I serviced Printers and fax from Canon. The Last 12 years I worked for Vestas, where I have built controls the turbines. In 3 / 12-2007  I began working as a service technician at Vestas NEU, when I have repaired and troubleshooted error windmills near Holstebro and in Sweden for Vestas. I 2011 I stopped working for Vestas, and now I work as an part-time electrician.
I bought my own wind turbine in 2011, is it Vestas V27 225KW.400Volt 50HZ. It stands between Lemvig and the Atlantic, it's my hobby work in the turbine.
I enjoying water sports with my boot, which is a Campion Allante 160 with a Suzuki DFI 90HP engine, which I user skiing.
My hobby is also hunting with both rifle and Shotgun, I also use the Shotgun Shooting sport. I has been hunting in Denmark, Poland, Germany, Sweden and Hungary. I has shot an award winning deer and Wild boear in Hungary and Germany.
My wife was a teacher and has worked as a teacher for for 24 years but currently works as part-time assistant at our dog kennel. Most of our time has been used on taking care of the dogs, going to award shows and etc. It is our passion and our main focus. The dog breeds Havanese and Coton de Tulear, you can see them in. For further information regarding the kennel and to visit our shop, please see the following link : www.kennel-gjedbo.dk.
73 to anyone and good DXing. Hope to meet U on the band soon "again"...   Member Danish DX Group
Jens-Ole Mørup OZ1LWT OZ6WW OV1DX 5P3X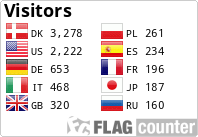 I use the following equipment.
HF Yaesu HF/50 Mhz FT DX-5000 - 200 Watt. 
Station Monitor SM-5000.
HEIL PR 781 HIGH GOLD MIC.
Homemade Keyer Padel from OZ4IT.
HF Amplifier: OM-Power 2000 + 1,8-52 MHZ 1KW.
Micro keyer 2, for digital RTTY-PSK.
MIXW. VERS. 3.2.102
PC LENOVO LAPTOP V560 I3
OPTI-BEAM 5.Band 9 Element Full size.
OPTI-BEAM 2.Band OB 1-30/40 Meter. 
ANTENNA 160 OCF 3 OCF WINDOM 160m - 82 Meter long. 8 Band (160,80,40,20,17,12,10,6 Meter )
6 Meter - 5 Elm Beam.
25meter Tilt mast. With radials 30 mm 5 pcs set  a 25-30 meter long and 10 cm below ground
 Yaesu G-1000 DXA Rotor.
HF / VHF / UHF: Yaesu FT 857 D  P And Holiday
Ameritron AL-811- 600 watt / P And Holiday.
Power supply GSV-3000 - 34 AMP
Diamond X-510N 2m/70cm At home.
Portabel: Icom IC-92-D / Profung GT-3 And Pofung UV-5
Uniden UBC 780 XLT.
The beam pointing directly North. 
The beam pointing directly West.
The beam pointing directly South.
 The beam pointing directly East.
OPTI-BEAM 5.Band 9 Element Full size .And my new OB 1 30/40 Meter. I am very happy to have Optibeam.
OPTI-BEAM 5.Band 9 Element Full size. 
Ant 6 meter 5elm. 
(ASR) Holstebro Repeatere 434.850 Mhz, Pilot 77.0 Hz OZ0ASR Ant on the top. More info http://asr.oz5thy.dk/?page_id=10
On the right side Diamond X-510N 2m/70cm.
Fix the new Optibeam.
My Half Sloper 40/80 Meter and the old antenna is a mosley TA63-N
Frost on the antenna. More info Half Sloper http://160mband.blogspot.com/
Pictures from 2017.
Pictures from 2016.
On right side is Holstebro Repeatere OZ0ASR 434.850 Mhz pilot tone 77.00 HZ. 
pictures from 2012
Pictures from 2007
Pictures from 2004
Diving with the family, Sharm El Sheik, Egypt
Waterfun i Søndbjerg, Danmark.
Diving on Crete with my daughter and girlfriend.
Doing service in a Vestas V80 in Sweden
At my own windmill with my wife
My dogs to the left side.
View of QTH.
My new forest planted 2017 total 5 Ha lies opposite side of the house.
That`s my pill forest my QTH is seen in the background.
One winter day from the garden.
My first Deer year  6/11-2015.