| | | | | | |
| --- | --- | --- | --- | --- | --- |
| Japan | Australia East time | Universal time (UTC) | Local time | East-coast USA | West-coast USA |


Print your Online Electronic-Qsl Card for PD8DX:
Search contest QSO recordings archive:
All my contacts will also be uploaded to :
And there is also a live streaming youtube channel below(20 sec delay so give it the time )
Click on the play button and you can hear your own voice back.
Visit my website at:
Some info about my self:

I've got my licence since 11-4-2001, I'm living in a town in the eastern part of the Netherlands, called Almelo,
I have worked the first years with a Yaesu 767 GX, with HF,2,6,70 on it,
since 25-04-2008 working now with the Yaesu FT-2000
Since 2007 (novice licensed) we are on HF also, using the FT-2000 (2008) and the ic-706mk2g .
Most of the time i will be arround at 20 and 40 meters..
The last transciever i have bought is the FT-2000 ,and the
Optibeam (HB) OB6-3M 6 ele - 3-Band (10-15-20) beam,
on the 21 meters high Strumech/Versa-Tower
And a Daimond 20-mtr mobile HF Antenna and Pro-Am Single Band Mobile antenne for 20 or 40 meters,
used for mobile HF.

Normal when i am working from Holiday location this is the equipment:
Transciever: Icom 706 MK2g
Antenna: HighEndFed (HB) 10-20-40 mtr
Headset: Eminent EM-3561 wih compression & micgain on 7

I will confirm every Qso via E-Qsl, so go to that site and Register its free.
Home Page E-Qsl: http://www.eqsl.cc/qslcard/index.cfm
Public Page E-Qsl: http://www.eQSL.cc/Member.cfm?PD8DX
So Please look at e-qsl.com for confirmation.

Follow me mobile on APRS.FI
Here are some pictures of me and my equipment that i have used and use now these days,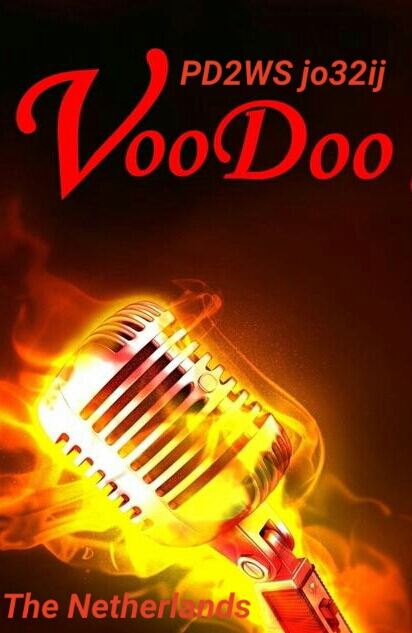 The eSSB: Extended Single SideBand VooDoo Audio Equipment

My Heil / Behringer Component order:
1) Heil PR781 Mic @ the start

1) Behringer MIC 2200


2) Behringer SX3040

3) Behringer DEQ2496



4) Behringer MDX2600

6) Behringer DSP2024p



7) Home made iBox



And finally the Yeasu FT2000
And:
IMPORTANT MESSAGE:QSL INFO I prefer the QSL Buro We have a good working Buro I am in region 40.
If you prefer direct please include postage. Cards without postage will be send also but by the buro random 4 weeks.

 Click on the picture below to go to my house with Google streetview