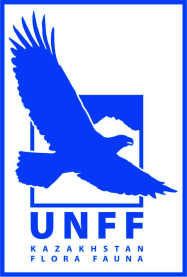 Station of the National award program Kazakhstan Flora Fauna (UNFF)
and "Mountain of Kazakhstan" (UNM)
Web Site: www.unff.kz
Click here and see our: Photos & Videos
* * * * * * * * * * * * * * * * * * * * * * * * * * * * * * * * * * *
Ours QSL cards You can download from the website: eQSL.KZ
POLICY OF RETURN THE QSL CARDS:
QSL card via direct: If you send your QSL card via direct, please include: SAE (Self Addressed Envelope) and 2 IRC to exchange up to 31/12/2017(Do not include money).Only in such conditions, my commitment is send my QSL card immediately by air mail; otherwise they are returned via Bureau.
QSL Direct TO MY ADDRESS & LOTW ( NO BURO - PLEASE!)
We use eQSL.KZ .
Conditions of the diploma "Green Kazakhstan" http://unff.kz/page.php?page_id=18&lang=1
In February 2013, we created a Kazakhstan Traveling Radio Amateurs Group - UP44WFF .
Originators: Sergey UN6GAO, Arthur UN6QC, Viktor UN7GIT and our colleague, the famous Soviet and Kazakh climber - Vladimir Ivanovich Suviga UN1GSW. Our Web: http://unff.kz
* * * * * * * * * * * * * * * * * * * * * * * * * * * * * * * * * * *
Awards of the program Flora and Fauna of Kazakhstan (UNFF):
* * * * * * * * * * * * * * * * * * * * * * * * * * * * * * * * * * * * * * * * * * * *