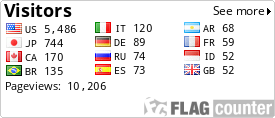 Hello and thanks for the lookup. I'm a relatively new ham, receiving my Tech in 2009, General in 2010, and Extra in December 2011. I always wanted to be a ham as a young boy but then high school came and I went one way and ham radio went the other.
I early retired in 2002 from a career in software development and management and after that stayed busy building a couple of personal homes. In the summer of 2009, I needed something interesting to keep me busy. Wondering what to do, ham radio came to mind. The rest is now history, even though I have started 50 years late!
My interests initially led me into the digital modes with PSK31 and a little JT65, Olivia, and RTTY. I find it challenging to identify the various digital sounds and then work a call. I like working HF contests, all of which are very enjoyable (received my DXCC and WAS awards in March 2012).
In August 2012, my application for a new 1 x 2 call sign was approved and so my initial call of KF7GNI is now retired.
In the summer of 2015 I moved to and built a new home near Sisters, Oregon on eight acres.  Wow, no CCR's or HOA's...how cool is that?  So, up went the new HDX-572 motorized tower.  I'm looking forward to some new contacts!
  View of the Sisters mountains from my shack             My new HDX-572 tower with 3 element SteppIR
 My station consists of the following:
Yaesu VX-7R hand held for UHF/VHF
Yaesu FT-897 with MFJ-949E Tuner
Yaesu FT-2000 with Palstar AT2K Tuner
Ameritron AL-80B Amplifier
Ameritron AL-1500 Amplifier
SteppIR 3 element multi-band 20m thru 6m up 72 feet on a US Tower HDX-572

160m - 40m  using a 525' long skywire triangle loop up 65 feet 

Diamond 200 UHF/VHF above SteppIR 3
SignaLink & Rigblaster USB units for digital
I'm having fun working the air waves. Hope to see you in my log!
8072306 Last modified: 2017-05-03 16:38:12, 5503 bytes
Login Required

Login is required for additional detail.
You must be logged in to file a report on this page
Public Logbook data is temporarily not available for this user