WAB Grid square:TF18 - WAB Book Numbers 10219, 20219, 21319, 21519, 21619, 21719, 21819, 21919, 22019 & 22119
WAI Book Number 525
IOTA EU-005. EPC EU Area EN36 (Lincolnshire). EPC Code: UK.LN.EL (District of East Lindsey)
Member of  EPC #20908, DMC #6306, 30MDG #6379, BDM #3579, NDG #1690, JTDMC #298
RSARS 2177, RAFARS 3107, BATC 1711, ISWL G-21256, BARLS #611 & UKSMG #3116
DMR ID: 2343552. My local repeaters are on the BrandMeister System
A Shortwave listener (BRS 37131) and RSGB member since the age of 17, I was first licenced in August 1979 as G8XFW. After attending weekly evening classes at Bedford High School to learn CW (thanks Gerry G4JUB et al) I completed the 12 wpm Morse test at GPO 'Humber Radio' coastal station GKZ at Trusthorpe in Lincolnshire and was allocated the present callsign in August 1982 (fee £8.00).
I am a member of the Lincoln Shortwave Club (G5FZ & G6COL); someone may remember me from membership of the Bedford (Ravensden) ARC (G3WTP) or Mid-Beds RAYNET in the early 1980s, the Dunstable Downs ARC (G0/G4/G8DDC - late 1980s), or a brief spell with the RAF Wyton Amateur Radio & Electronics Club (G3MMH) in the mid-1990s.
After some success using BPSK/QPSK with an indoor loop on 20m band, I returned to the HF bands in 2012 with an Inverted Vee dipole after several years absence. I am a longtime member of the RSARS, RAFARS and the BATC, and more recently joined the ranks of WAB, EPC, DMC, BDM, 30MDG, NDG, ISWL, BARLS, UKSMG and CDXC. In past years I have run special event stations for the Scouts (GB0ESA, GB2FBW) and Guides (GB0WFG) and held a commission with the Air Training Corps.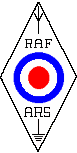 Check my Clublog Here:I'm gradually building my scores for Prefixes, Countries, Regions, WAB squares, book numbers, Locator grid squares (MGS) on V/UHF, HF DXCC, CQ WAZ, ITU1/2/3 WAZ etc.
I enjoy both VHF Contests and having a good rag chew sometimes, hearing about other people's interests, pastimes and life experiences. I have been a member of the BATC for Twenty+ years and have recently had my interest in ATV rekindled by the introduction of Raspberry Pi (RPi)-based Digital (Reduced bandwidth) Transmitters and Software-based receiver/decoder. These are known as the Portsdown Transmitter and the Minitoiune Receive project, developed by Jean-Pierre F6DZP
Awards table.
International Short Wave League:
2nd Place - Transmitting in the "ISWL's CQWPX Weekend Contest" 25th-26th March 2017 with a score of 8330 points.
Winner - ISWL Transmitting in the "All Year Challenge 2016" with a score of 69960 points.
Winner - ISWL Data Transmitting in the "All Year Challenge 2016" with a score of 69536 points.
2nd Place - ISWL Transmitting in the "All Year Prefix Challenge 2016" with a score of 80348 points.
Winner - ISWL Data Transmitting in the "All Year Prefix Challenge 2016" with a score of 75260 points.
Century Club (DXCC) - 20m confirmed & 15m worked, European Gold Award (60 Countries in Europe), ITU Zones 25, WAZ 25, States Award Bronze and Commonwealth Award Bronze.
ARRL. VUCC - 6m
IARU. Worked All Continents - Phone
CQ WPX: - Mixed 689 confirmed + 650 EU Endorsement.  - Digital 689 confirmed + 650 EU Endorsement
WAB
.
   Going-for-Gold Award, 450 squares VHF Phone and 300 squares 2m SSB,
Winner - WAB "Annual Activity Award 2016 - VHF" with 89 squares worked.
Squares: Gold (HF-Mixed), Silver: 40m, Basic: 80m. Large Sqrs: Class I (HF-Mixed), Class II 80m Class II 40m, Trig Point Award: 30. WAGI award Bronze (HF-SSB), Cornish Award (150 pts), 2016 Activity Award - HF 389 Sqs & VHF 89 Sqs.Coastal & Tidal Award : HF Platinum, 40m Gold &VHF Basic (No.1),. Winter 2016/17 Award: 800 points SSB 80m, Mixed bands and 80m and Mixed Modes, 600 points 40m SSB and Mixed modes,150 points 2m SSB, & mixed modes,100 points 6m SSB and Mixed modes, 50 points 70cm SSB, Members-850, Series Book number awards (S1-100, S2-100, S3-500, S4-500, S5-900, S6-1700, Mixed 3900 and 90 Overseas), Special Events Stations 2015:20 (SSB-40m), DX10, OS50.
BARLS
:

30 UK Lighthouses, 5 World Lighthouses & 75 Members
RSGB
: Olympics QSO Party (40/80m SSB), IARU Region 1 Award, Class II and Commonwealth Century Bronze Award - 5 Bands
RSARS: Members 300, RTTY 40, VHF 30 & DIGI 12
RAFARS: Starter VHF Award No.1, Starter All Band Award No.2, Airfields on the Air - Bronze, RAF Halton Award No.32
EUROPEAN PSK Club (EPC): 203 awards including: Award Master -1 Star, 38 ITU Zones (Mountain Award), CQ WAZ20 (Eagle), WAC-10m, 15m & 20m, EPC Club Stations 1st-6th Class, EPC 7th Anniversary, BPSK31 1000 points, BPSK63 1000 points, SHIFT-75 (75 DXCC BPSK63), PHASE 50 (50 DXCC PSK31), Europa Gold, European Suffix 2000, European Administrative Areas 1000, European Capital Cities Award-II, WW Prefix Hunter 900, Suffix Hunter 2000, Maidenhead Grid Sqrs 600, DXDA 600 (DX Territories WW), Asia 200, WW Members 200,  Odessa Sister Cities 15, EPC 30m Silver, YL Prefix 400, European Islands 25, North Sea Award Bronze, Baltic Sea Award Silver, Islands on PSK-50, Worked EPC members award in: Africa, North America, South America and Oceania, ANT award (25% EPC award managers).
AUSTRIA: Silver, BELGIUM: 10 members and Flanders (50 points), BRAZIL: 10 States (NDG Award). CORSICA: All Departments. CROATIA: Platinum and CRO North, East & South, 10 Prefixes. CZECH: Platinum, Bohemia, & Moravia. DEUTSCHLAND: Gold, North, South & East Germany. ENGLAND: 30 Prefixes. FRANCE: 40 Departments, 15 Prefixes. GREECE: Delphi (15 Prefectures), Attica Region, Greek Islands Bronze. ITALY: 50 Provinces, 35 Prefixes, 15 Regions, Regional awards for Basilicata, Campania-II, Emilia-Romagna, Friuli-Venezia Giulia, Lazio-II, Lombardy-II, Marche-II, Piedmont, Sicily, Tusancy-II, Umbria & Veneto, and 15 Special Event stations. KAZAKHSTAN: 10 Regions. NETHERLANDS: All 12 Provinces and Southern Prefix Award, POLAND: All Voivodeships, 30 Prefixes. PORTUGAL: 10 Prefixes, 6 Districts, 6 Portuguese Language Communities. ROMANIA: 160 Counties. RUSSIA: Platinum Prefix Award, 500 Stations PSK, EPCRU-I, 150 Prefixes, 100 Maidenhead Grid Sqrs, City of Moscow-Bronze, City of St Petersburg-Bronze, Region of Krasnodar -Bronze. SARDINIA - III. SCOTLAND: 5 Grid Sqrs. SPAIN: DXCC Regions, Vasco Nunez de Balbao (24 Provinces). UKRAINE: 20 Regions, Odessa-100.
Digital Modes Club: 53 awards including, Members 1200, DXCC European Hunters 125, ITU 45, WAZ 30, Europa: Class-I 40 Countries, ClassII-5, ClassIII-50, WAS 40, WAC, Club Statons 15, Event Stations 10 and YL Stations 5.
Croatian Digital Group: DXCC Entities 100, CDG Bronze, DX Countries 50, European Countries 50, Most wanted Croatians 1st - 4th Manhunt Awards & WAC. World Radiosport Team Championship 29 WWQR Confirmed regions in 2015 PSK All Bands.
Deutscher Amateur Radio Club Awards ...
Belgium Digital Modes: Members 750
30MDG - 30m Digital Group: WAC, Club Contacts Gold (150), CIS Silver, MGL Silver (500), Prefixes Bronze (250), DXCC-50, ITU-15, WAZ-10, Scandinavian,  EU Entities 10, and Multi-Modes 10, W.I.S.E Award and 56 Euro entities on 30m Digital.modes.
eQSL: eDX100 (103 Countries-Mixed). eEurope50 - mixed 20m and 40m, eGRID - 75 JT65 HF, ePFX300 - 924 Mixed, 393- JT65, 637 - PSK.
No one likes to be told how to run their lives right? but please - a small appeal:
Please, please read and re-read the information in your QRZ.com entry. Many people (newbies and old-timers alike) transpose their CQ and ITU zones; this is so easy to get wrong.  Also note that your ITU zone is not 1,2 or 3 (that is the IARU admin. region); there are 70 ITU zones that.you could be in.

If you hear (or suspect) that a frequency is in use DON'T START LENGTHY TUNING AND OHWLA-ING on the QRG!!!

Don't expect others to be able to continue an SSB QSO when you transmit SSB just +/- 1KHz from an established QSO with KW+ erp.

If you put eQSL and/or LotW in your QRZ profile, don't use a QSL manager - make sure you use the QSL method that you selected - many don't bother; this is wasteful and frustrating for award hunters.

Don't refuse to QSL because you've amassed a zillion QSL cards and/or you're too mean/tight - we all started out with nothing, right?.

Regardless of the Mode and Band, if we don't exchange signal reports, or you decide to dump our exchange for some choice DX you've just spotted, etc, we've not had a QSO. My call should not in your log - your call won't be in my log..

Finally, if you operate with a special event callsign please don't ask for a QSL confirmation for your own callsign - I didn't have a QSO with your own callsign - I can't confirm what didn't take place. In business (and law?) we identify that misrepresentation as FRAUD

.


The map shows some of the contacts I have had on the HF bands.